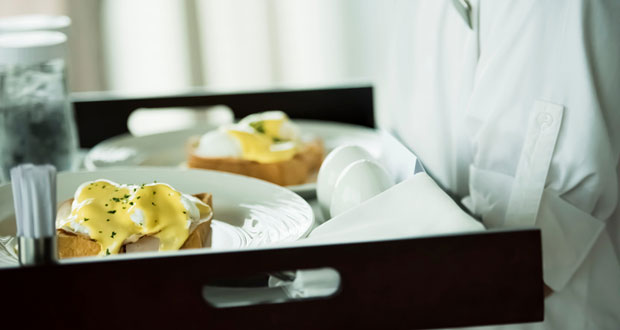 While RevPAR and GOPPAR levels exceeded the previous annual low recorded at U.S. hotels in January, failure to drive non-rooms revenue on the back of high occupancy levels drove TRevPAR down to an annual low, according to data tracking full-service hotels from HotStats.
Overall, August was another positive month of performance for U.S. hotels with year-on-year growth recorded across all top-line revenues, including rooms (up 2.5 percent), food and beverage (up 5.3 percent), and conference and banqueting (up 7.3 percent) on a per-available-room basis.
As a result of the upward movement across all revenue departments, TRevPAR at hotels in the United States increased by 3.6 percent. Despite a 0.5 percentage-point increase in labor to 38.1 percent of total revenue, profit per room at U.S. hotels increased by 4.5 percent to $74.99.
However, August is a unique month of performance, as the shift in demand dynamics means that hotels in the United States had to alter strategy to maintain performance levels. This includes driving occupancy, which was at 78.5 percent in August, only slightly below the year-to-date figure at 78.7 percent. In contrast, at $190.60 this month, achieved average room rate was almost $18 below the average in the eight months to August 2018 at $207.96.
Furthermore, and despite the premium room occupancy levels, non-rooms revenue levels at hotels in the United States in August came in at $77.07, well below year-to-date average of $96.25. This was primarily due to the significantly lower contribution from the F&B department at $58.32 per available room, compared to $76.95 for year-to-date 2018.
As a result of the lower contribution from non-rooms revenue this month, TRevPAR at U.S. hotels was at its lowest level in 2018, at $226.75, behind the previous low recorded in January at $232.20.
"Capturing volume in August never seems to be an issue for hotels in the U.S. as demand levels soar, fueled by domestic and international travel patterns. However, with a higher proportion of demand from leisure sources, the ability to drive premium average room rates is challenged," said Pablo Alonso, CEO of HotStats. "Furthermore, the resistance to rate is reflected in the overall leisure consumer spend. While this does not suggest that the overall spend for leisure visitors is less than commercial visitors, it does suggest that spend on accommodation is not the priority and much of this ancillary expenditure takes place outside of the hotel in local restaurants, bars, and at tourist attractions."
Profit & Loss Key Performance Indicators — U.S. Hotels
August 2018 vs. August 2017
RevPAR: +2.5% to $149.68
TRevPAR: +3.6% to $226.75
Payroll: +0.5 pts to 38.1%
GOPPAR: +4.5% to $74.99