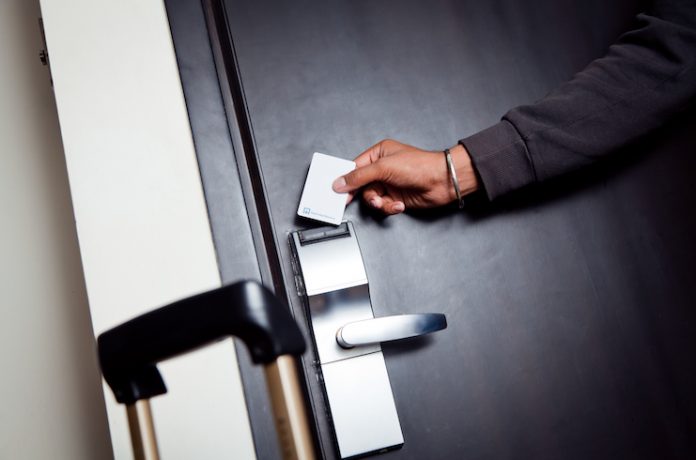 Kyle Loven, corporate director of safety and security, Americas, at Radisson Hotel Group, offers the following advice for hotels looking to shore up their security.
"When I visit a property, I'm not just meeting with the GM, I want to talk to the engineer, housekeeping, front desk agents—anyone that I can get a hold of. I want to know what their thoughts are and what their experience is on the ground. That's the best way to identify holes in a property's existing security protocols," Loven explains.
"I think hoteliers need to make certain that their surveillance systems are up to date and functioning properly," Loven says. "Cameras should also be placed in the areas where there are most likely to be issues—not just by the front door or front desk. This should be a priority."
3
Keep security top of mind.
Loven describes, "I have monthly safety and security calls with each and every general manger to discuss security trends, as well as local and national perspectives. We want to ensure that our staff on the ground is consistently thinking about safety and security issues as they go about their daily activities.
Read more about shoring up hotel security following the COVID-19 pandemic in the full feature from LODGING Magazine.