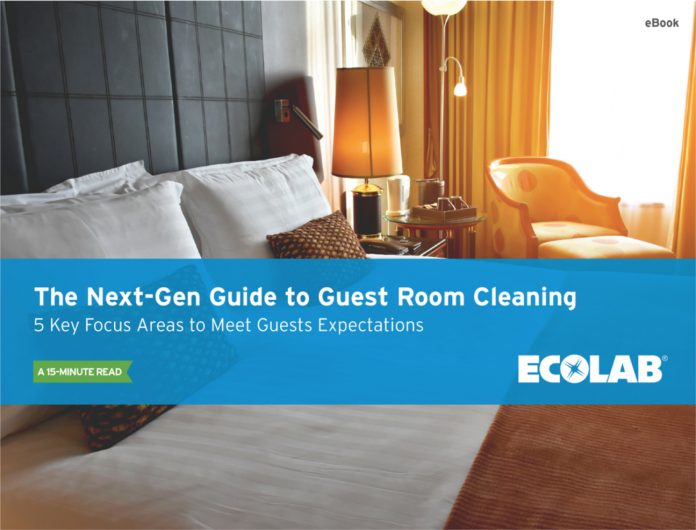 The guest experience of staying in a hotel has changed in profound ways over the past two decades—from how they find and book a room, to the amenities they expect when they arrive, to the technology they use during their visit. Yet, the core of your guests' expectations remains very much unchanged: a clean, comfortable, and pest-free guestroom is the top factor in driving guest satisfaction.
Three Things to Know About Guest Satisfaction
1
Guestroom Cleanliness Is the Most Important Factor
As travelers are booking hotels, they're looking for info on amenities like free WiFi, a nice pool, a trendy hotel bar, or complimentary parking. But the biggest thing they're looking for has nothing to do with technology or trends. More than anything else, guests are looking for cleanliness in the guestroom.
2
The Standards for "Clean" Are Higher Than Ever
While this basic expectation hasn't changed, the standards have: 71 percent of guests want "above average" cleanliness ratings in order to book a hotel. Guests today recognize that "clean" is more than an aesthetic—they believe "clean" should be synonymous with "safe and healthy," meaning they're scrutinizing disinfection, while also expecting that cleaning chemicals shouldn't leave harmful or irritating odors or residues. Moreover, around one in 10 guests report that their rooms don't meet their cleanliness standards.
3
There's Zero Room for Error
Today, 97.7 percent of travelers read online reviews before they book a hotel. Nine in 10 travelers will avoid a hotel with online reviews mentioning "dirty" spaces, according to a LateRooms survey, and it's estimated that just one bad online review can cost a hotel more than 30 potential customers, according to a Convergys Corp. study. On the flip side, hotels that consistently achieve this higher standard of cleanliness drive measurable growth: Just a 1 percent increase in online reputation drives a 1.42 percent increase in RevPAR. Lifting your online rating by a full star drives an 11.2 percent increase in average daily rate (ADR).
In order to protect RevPAR and grow business, hotels today need to continually wow guests with exceptional guest satisfaction—and the most important factor of guest experience is simply a clean guestroom. To meet guests' expectations, focus on these five key areas:
ODOR: MAKE A FRESH FIRST IMPRESSION
BED BUGS: REDUCE YOUR RISK
LINENS: CLEAN, WHITE, SOFT AND FRESH, EVERY TIME
BATHROOMS: CLEAN WHERE IT COUNTS
TRAINING: GET THE BEST FROM YOUR PEOPLE
To read about these five areas in detail, download this free ebook from Ecolab.