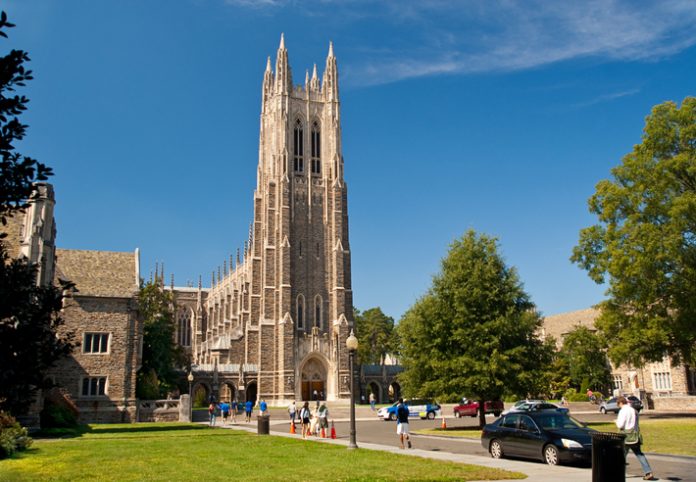 It might be tempting to overlook universities as corporate event destinations, but they often possess the perfect ingredients. With flexible arrangements for expos and workshops, built-in recruitment opportunities, and a knowledge bank for surrounding attractions, college campuses offer a significant opportunity for event planners to take advantage of world-class configurations already in place.
An exploratory learning environment might be just what attendees need to get their employees feeling inspired and reinvigorated. Below are three differentiators that universities offer.
1
Flexible, Convenient Spaces
Universities are constantly innovating to attract students from all over the world, so facilities are naturally of a certain caliber. State-of-the-art technology is often already integrated into event spaces, creating seamless AV equipment usage and effortless wireless connection for presentations. On top of this, every type of event space that an organization may need exists in one area, from amphitheaters for a keynote address to smaller breakout boardrooms for planning and connections. In between meetings, attendees can clear their heads with a walk around campus or to their next session to get a few steps in during the day.
There is also no limit to the types of companies that can benefit from being in the college campus environment. Leaders from a variety of industries serve as professors across different university departments, so largescale healthcare providers can capitalize on the same location as an analytics company or law firm. The versatility of the space combined with authorities in every sector lends itself perfectly as the chameleon of the event world.
Colleges are inundated with driven students who can add value and ingenuity to organizations. Hosting a corporate event at a top university gives attending companies the chance to make recruitment part of the process. Attracting the best candidates for positions begins long before they apply and students will think highly of organizations that make a connection in advance of graduation day. Universities are also the perfect place to scout management-level candidates who are searching for the right place to put their MBA or doctorate degree to use.
If timing aligns, companies can capitalize on job fairs, morning coffee, and connection events or answer questions in the professional development center. There might also be opportunities for company leaders to lecture a senior-level class or host a dedicated student networking event with employees. By embedding themselves in the educational atmosphere, organizations have an opportunity to build relationships with students and have conversations with future leaders that may even teach them a thing or two worthwhile to their business.
3
Extracurricular Activities
Beyond the exceptional facilities, a campus setting can provide a well-rounded experience for people outside of the designated event agenda. Attendees might want to schedule a university tour to get moving in-between event sessions. They could also plan networking and bonding activities at an on-campus sporting event, a performing arts show, or even construct a scavenger hunt around campus with a prize. Local coffee shops provide a quick pick me up before a day of meetings and can serve as great networking spaces outside of the conference. Additional diverse and trendy dining options ensure that attendees will have options that fit their needs, from the selective eater to those with strict dietary restrictions.
With a changing world and workforce, corporate meetings and conferences must become as flexible and innovative as the people who attend them. That's what makes university campuses so appealing. Offering a cutting-edge, yet inviting atmosphere, on-campus events can help lay the groundwork for attendees to generate big ideas. If event planners are looking to facilitate flexibility, convenience, recruitment, and connection, a university setting might do more than make the grade in 2020.
---
Want more stories like this?