1
Kostali at The Gwen in Chicago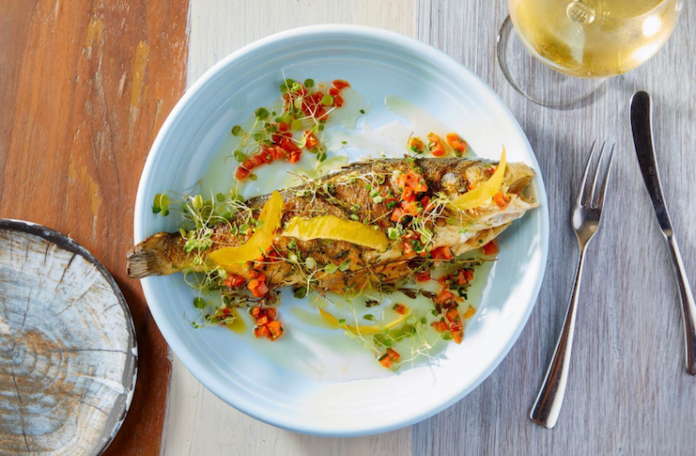 Inspired by the countries that hug the Mediterranean Sea, Kostali—"coastal" in Maltese—opened in December in the fifth-floor lobby of The Gwen, A Luxury Collection Hotel in Chicago. The restaurant is a partnership between The Gwen and James Beard Award-winning chef Carrie Nahabedian. DiamondRock Hospitality Company is the ownership group for Kostali and The Gwen. Nahabedian, best known for her Chicago restaurants Naha and Brindille, looked to the coastal cuisines of Spain, Italy, France, Greece, Tunisia, Lebanon, Israel, and Morocco for inspiration, weaving together ingredients and techniques into vibrant dishes.
2
RIME at The St. Regis Deer Valley in Utah
The St. Regis Deer Valley in the Wasatch Mountains has a new dining collection developed in collaboration with Chef Matthew Harris. The centerpiece is RIME Seafood & Steak, which officially opened early in December, replacing J&G Grill where Chef Matthew Harris opened and served as Chef de Cuisine 10 years ago. RIME offers reinvented classics from land and sea that transport diners to New England and European coastlines in a rustic setting overlooking the slopes of Deer Valley Resort. Chef Harris' menu for RIME offers sustainably sourced seafood and locally sourced meats, including wild game, such as Delta Elk from Utah, in a modern take on the classic surf and turf.
3
Gerrard Street Kitchen at The Darcy Hotel in Washington, D.C.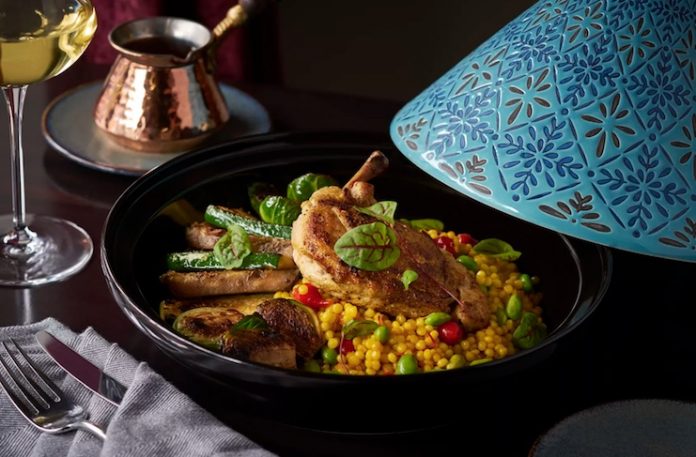 Photo Credit: Greg Powers
The Darcy Hotel opened Gerrard Street Kitchen in November. Orchestrated by Executive Chef Jaime Velasquez, Gerrard Street Kitchen's menu blends global cuisines, where the complex flavors of Japan, Morocco, and South Asia sit side by side with British and Indian culinary fare. A number of dishes are completed at diners' tables for a shareable and interactive experience. The restaurant includes a grand entryway, a marble-topped cocktail bar spanning nearly the length of the restaurant, a Sushi/raw bar, an intimate chef's table enclave, a private dining room for up to 20, a variety of banquets, an opportunity to dine with others at a communal table, and an outdoor patio warmed by fire pits in the cooler months.
---
Want more stories like this?