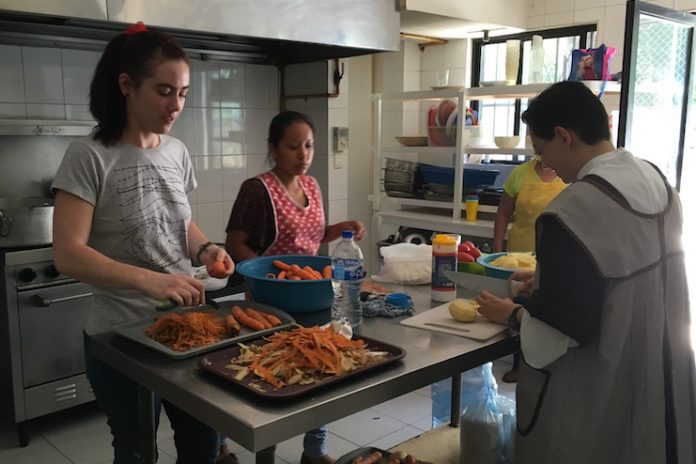 Following Giving Tuesday on November 27, several hospitality organizations have gotten into the spirit of giving this week. Read about three initiatives that hotels and hospitality companies have announced in the past week.
1
Hilton Denver City Center Collects Socks for Denver's Homeless
Downtown Denver's Hilton hotel is collaborating with Denver-based non-profit Sock It To Em' to collect new socks for those in need. According to the organization's founder, Sue Lee, socks are the most-frequently-requested item at homeless shelters. The hotel set a goal of collecting 1,000 pairs of socks.
The donation drive will run through December 22, 2018. Hilton Denver City Center will accept new socks in their lobby, as well as at various group meetings and event functions hosted at the hotel.
As an added incentive to participate in the drive, the property's catering team is offering a 10 percent discount on new meeting and event functions for on-site groups of 20+ who participate in this charitable giveback opportunity.
2
Omni Hotels & Resorts Donates More Than 76,000 Meals
To commemorate Giving Tuesday, Omni Hotels & Resorts announced that more than 76,000 meals have been donated to local Feeding America food banks through its PGA TOUR Birdies-or-Better campaign. To date, Omni's Say Goodnight to Hunger program has provided more than 14 million meals to fight against hunger.
Omni's first major sports league-wide sponsorship began in June and prompted the brand to develop the Birdie-or-Better campaign as a way for Omni, TOUR players, and tournaments to come together for a cause, while marking Omni's two-year anniversary of the Say Goodnight to Hunger program. Through the promotion, Omni provides four meals to a family in need for every birdie-or-better made during each PGA TOUR event. Omni began the program in June and the current donation totals ran through the TOUR Championship in September. Meal donations were made to local Feeding America food banks in each tournament's home city and include: North Texas Food Bank; Tarrant County Area Food Bank; Capital Area Food Bank; The Greater Boston Food Bank; Akron-Canton Regional Foodbank; Second Harvest Food Bank; Community Foodbank of New Jersey; and Atlanta Community Food Bank.
3
Strategic Solution Partners Launches a "Giving Time" Initiative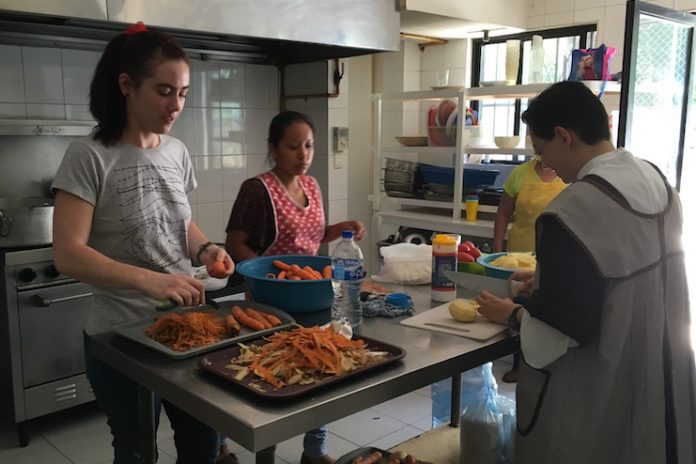 Coinciding with Giving Tuesday, Strategic Solution Partners (SSP)—a taskforce recruitment and consultancy firm for the hotel industry—announced their partnership with Give A Day Global, a San Francisco-based non-profit that connects travelers with single-day volunteer missions. The partnership will provide SSP's hotel industry consultants the opportunity to embark on a volunteer mission. Dubbed "Giving Time," the initiative allows the selected candidates the chance to travel, make a difference in someone's life, and achieve work-life balance. A third partner, UrLife Media, a company that produces premium mini-movies for consumers using their own photos and videos, will be creating personalized video recaps of the mission trips, showcasing the participants experience in the "Giving Time" program.
In 2019, SSP will fund up to 10 volunteer missions for their teams, covering the costs for travel and accommodation, as well as a donation to the nonprofit where they volunteer. The partnership builds off SSP's aim to understand the deeper motivations of professionals–including their connection to their families, their work with local communities, and with larger, global initiatives.