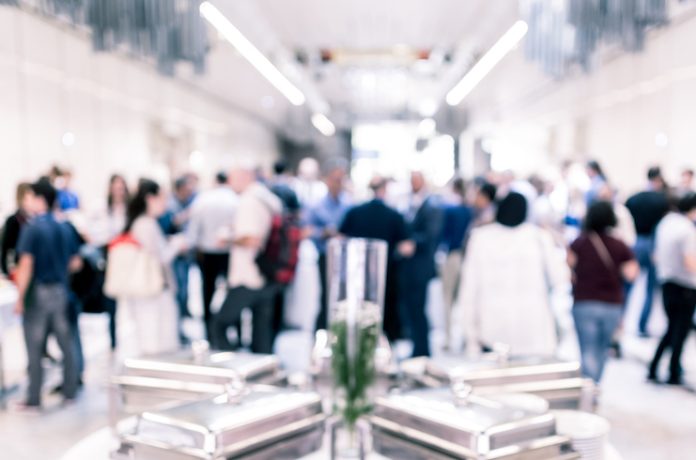 In today's rapidly evolving business travel landscape, convention and visitor bureaus (CVBs) and destination marketing organizations (DMOs) remain allies to the hospitality industry in their respective cities. While leisure travelers have their merits, the ability to secure group events that guarantee a steady stream of income for local businesses is an asset. 
IMEX America 2023 was a positive indication that our industry is now looking beyond recovery with a focus on sustainable growth. With record attendance, it is clear the meeting and event business is back.
We saw similar optimism in the 2024 Forecast AMEX released based on a survey of more than 500 meeting and event professionals worldwide. Survey respondents were asked how optimistic they were about the health of the meetings and events industry. Eighty-two percent chose eight or higher on a scale of 1-10 (compared to 77 percent last year), and 72 percent expected their meeting spend to increase in 2024.
The remote or hybrid workplace continues to alter the meeting and event landscape. AMEX reported that 52 percent of meetings were held in a hotel, with 46 percent reporting those meetings were held in a different city than headquarters or corporate offices.
So, how can your organization ensure a steady stream of event tourism? By implementing a strategic approach to data analysis, destination marketers can identify opportunities that align with their city's strengths and appeal. Monitoring market trends, competitor destination analysis, and identifying gaps in the market can all help achieve results. With this knowledge, CVBs and DMOs can promote their city as a destination for group events, ultimately benefiting the local economy.
How Destinations Can Leverage Market Data
With the continued growth of internal meetings, there is an ongoing need for support from meeting professionals. However, to be successful, sales teams need to leverage market data to ensure success.
For instance, staying informed about market trends can assist local governments in shifting share from competitive markets to theirs. By analyzing this type of data, CVBs and DMOs can gain insights into emerging trends, upcoming conferences, and industry shifts. Here are some ways to get started.
Uncover Competitor Insights and Market Performance | It's essential to have a solid understanding of the market to ensure decisions are informed and effective. Having access to metrics to analyze the current state of affairs is crucial before proceeding with outreach. Analyzing what's happening in competitive cities will help sales professionals benchmark their performance and find opportunities to shift share.
Understand hotel property metrics | Monitoring CVB hotel metrics allows destinations to assess their member hotel occupancy rates and the average daily rates. Leveraging this combination of data gives another point of reference when working with hotels to provide insight into event capture strategies.
Identify Attractive Business and Industry Segments | Researching industry segments will help understand better how to drive new visitations, including meetings and events. With today's market research tools, destinations can identify the segments driving revenue in competitive markets.
Incorporate Event Data for Better Targeting | Informed by market data, destination marketing organizations can begin to target new group business. This is where actualized events data comes into play and can help teams better source and book sustainable business.
Identify the Right Target Groups | Destinations can leverage data to find groups that host events in similar markets and venues. The proper database will provide insights into group size, types of events booked, and market preferences. Today's advanced search tools make it easy to discover ideal accounts. Define the needs you'd like your visitors to fulfill.
Understand Target Group Event Preferences | By providing a vision, a CVB can position a destination as a top location. Once target accounts are identified, meeting and event data can point to patterns and preferences to help craft a narrative. Gathering information on target customers—such as booking history, group size, past functions, and recurring events—will better inform sales team efforts. Using this information, destination experts can highlight meeting and convention venues, accommodations, and amenities that align with the target groups' preferences.
Capitalize on Events in Other Markets | Using data to identify recurring events in similar cities will help DMOs better plan how to pitch their city as an exciting alternative. When connecting with meeting professionals and event planners, it's practical to have background knowledge of their previous bookings. As you network and plan potential familiarization trips, discuss the specifics of past events and how your community can improve them. Additionally, communicate incentives unique to your area. Meeting locations are flexible when paired with enticing offers, such as specialized rates or partner attractions.
Data-driven insights are abundant today—the teams that strategically turn data insights into sales actions will win the day. Meetings and events are back, and the race is on. So, as you look to win more high-value group business for your destination, don't discount the importance of those insights to help you win the race.