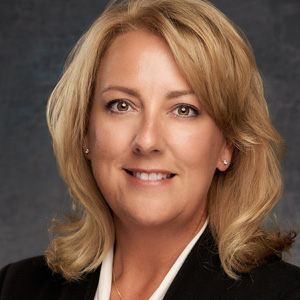 What initially inspired you to get into the hospitality business? I've seen the hospitality business from many different perspectives in my life, starting at a young age when my father worked as a general manager at a hotel. After graduating from Texas A&M with an accounting degree, I went to work for Deloitte & Touche in their audit practice where I worked with a number of clients, including Motel 6. I loved public accounting and audit because I got exposure to many clients, but I was ready to join a company and be a part of their success story. I never expected to work for one company as long as I have been with Motel 6, but it has always been professionally challenging and personally rewarding. I enjoy serving people and being in a business that accommodates everyone's travel or lodging needs.
Who were some of your mentors or role models, male or female, and what were their most valuable lessons? While I've crossed paths with many influential leaders throughout my career, Rob Palleschi, former CEO of G6 Hospitality; Ama Romaine, former General Counsel and CCO of G6 Hospitality; and many from throughout my entire career have helped shape who I am as a leader today. 
Rob was a great mentor, always hospitality focused and taught me that we're in the hospitality business, so we should be here to serve. Ama helped me understand that as a brand, Motel 6 has a 'do good' mentality and with each day, our goal as leaders is to enable people of all backgrounds to be able to travel and reach whatever destination it is that they need to get to. From my time at Deloitte & Touche, I learned that you can be a good leader, while being yourself and having a vulnerable side.
In your opinion, how is the lodging industry doing in terms of getting women into leadership positions? Each time I step into a boardroom, I look around and continue to see more women in leadership positions, so I do believe that the lodging industry is making strides. That being said, there are many areas, such as development and operations, where I think female leadership still has opportunity. It's important to have women leaders at all levels.