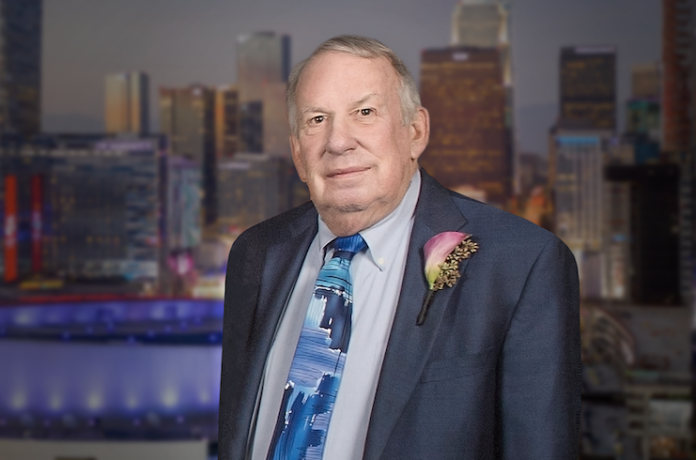 Hotel industry consultant Bruce Baltin passed away at age 79 earlier this month. He is survived by his wife, Tammi Baltin; his brother, Mark Baltin; his sister, Suzanne Jacobs; and his sons, Steven Baltin and Brian Baltin.
Baltin spent his entire career as a hotel consultant. He returned to PKF Hospitality Group as a director in the U.S. office in 2022, following a long career with the firm that began in 1970. Baltin became a partner at Pannell Kerr Forster in 1978 and a founding shareholder in the newly launched PKF Consulting practice in 1992. He served as managing director of the Los Angeles, California office until 2014, helping grow the consulting practice to 15 U.S. locations. In 2014, PKF Consulting was sold to CBRE Hotels, and he continued as managing director until 2020 when he created his own hospitality consulting practice. In his more than 45 years in the industry, he worked on market demand studies, valuations, economic and operational consulting, and dealing with leases, franchises, and management companies. His industry experience included hotels, resorts, clubs, restaurants, theme parks, and national and state parks. He worked with various governmental entities on tourism and hospitality real estate issues.
Prior to his consulting career, Baltin taught at the University of Nevada, Las Vegas, and was corporate operations analyst for the Sheraton Corporation of America. He was on the Board of Advisors at the Collins College of Hospitality Management at Cal Poly Pomona. He gave to the Collins College, often giving his time to guest lecture. He was also an adjunct associate professor teaching courses in the Master of Real Estate Development program at the University of Southern California and the University of California, Los Angeles. Baltin joined the International Society of Hospitality Consultants in 1989 as its 18th member. He was presented with a lifetime achievement award from the Los Angeles Tourism and Convention Board at the Los Angeles Market Outlook Forum in August 2019.
"Bruce embodied the best values—from his inner-city basketball in his native Philly to his employees and the students at the Collins College of Hospitality, one of the most diverse student bodies in America," said William Reynolds, senior managing director, MCS Capital LLC. "Bruce's life was about learning and teaching, warmth and humor, and inclusion. I met him in 1985, my first year in the hotel business—how robustly lucky for me!"
"I was fortunate to meet Bruce in 1965 when we both worked for Sheraton Corporation. I was the GM, and we were in the final phases of building the Sheraton Four Ambassadors in Miami, Florida. Bruce reviewed my budgets," said Larry Shupnick, president, Laral Group, Inc. "Bruce led his life always thinking of others. He spent numerous hours teaching the next generation of hospitality and real estate students and mentored countless. I was fortunate to have called him my friend."
"Bruce took me under his wing when I was a rookie consultant at PKF in the early '80s and remained a mentor and friend," said Simon Turner, managing director, Alpha Lodging Partners. "His rare combination of sharp intellect, humility, empathy, and overall selflessness made him a valued personal and professional counselor and guided to so many in our industry. He will be greatly missed!"