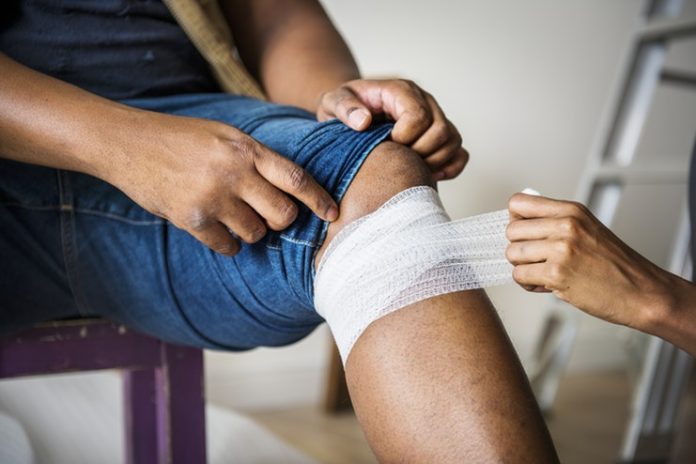 With the Thanksgiving Holiday season upon us, it's a good time to show gratitude to some of the most important people in hotel operations: housekeepers. Without them, no hotel or lodging facility could keep its doors open.
Part of demonstrating this appreciation for room attendants is ensuring housekeepers are safe on the job. However, according to the Bureau of Labor Statistics, the occupation defined as "janitors and cleaners," which would include housekeepers, is among the top five occupations that suffer the most non-fatal injuries on the job. Hotel operators can address this situation from two angles—proactive and reactive—to make the work of housekeeping safer.
A proactive approach involves ongoing training programs that would help educate hotel housekeepers on how to perform their tasks more safely. A reactive approach involves being adequately prepared to treat work-related injuries if they should occur. This reactive approach is an important discussion for both housekeepers and hotel administrators.
The Occupational Health and Safety Administration (OSHA) requires all employers to comply with regulations when it comes to work-related injuries. According to OSHA, emergency medical services must be "in near proximity to the workplace" to treat the injured; if not, first aid kits must be "readily available" to treat injured workers. The items in quotation marks often need to be examined more closely.
While OSHA does not indicate specifically how many minutes it should take to get an injured worker to a hospital or urgent clinic, federal courts have defined this to mean within three and four minutes. This is because serious injuries such as those involving stopped breathing, cardiac arrest, or uncontrolled bleeding, can result in permanent impairment or even death if not treated within four minutes. This is a very short period. Further, even if an ambulance is called to a property, the average response time in many areas of the United States is about six minutes.
For these reasons, having first aid kits on the property and readily available is critical. Some manufacturers of first aid kits are even taking this a step further. Because they are aware that opening a well-stocked, OSHA- and ANSI-compliant first aid kit can be complicated, manufacturers are taking steps to simplify this process. For example, some kits provide an "instant access" panel for the items most used items and commonly needed supplies for treating cuts, scrapes, minor burns, and eye injuries. Such instant access eliminates the need to search for supplies when an injury occurs and ensures that the inside of the kit stays free of contamination from the wound being treated.
Having an easily accessible first aid kit on the property is not enough. OSHA also requires that someone is trained on administering first aid. According to OSHA, there must be someone on staff, "who has a valid certificate in first-aid training […] that can be verified by documentary evidence […] to render first aid." Typically, employers turn to organizations such as the American Heart Association, the American Red Cross, or the National Safety Council for such training.
Further, OSHA recommends that first aid training be applicable to the needs of the specific workplace. For instance, the types of work-related injuries occurring in a factory are unlikely to be those that could happen in a hotel property.
With the holiday season fast approaching, let's keep in mind that ready access to appropriate first aid kits and responders trained to handle workplace-specific injuries are critical at hotels—and key in supporting housekeeping staff.