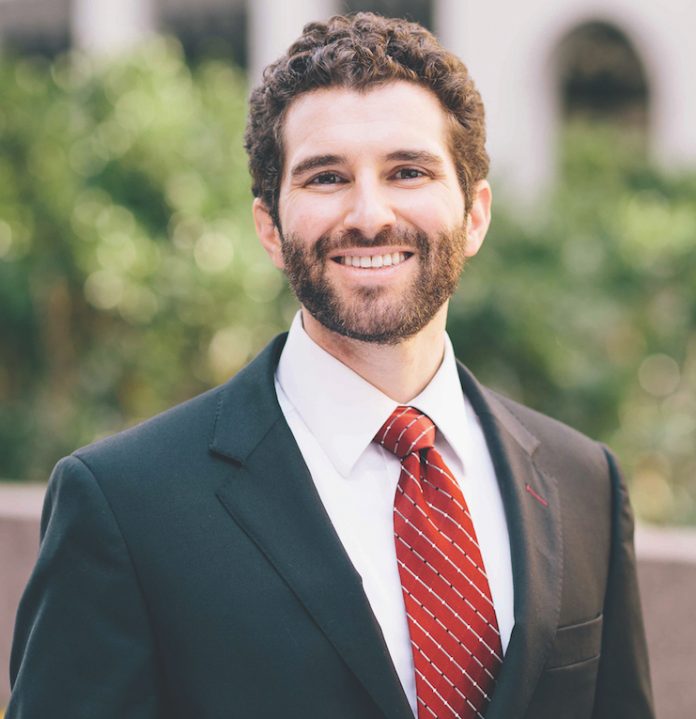 Brenden Millstein, CEO and co-founder of Carbon Lighthouse, is undeniably a smart guy. He earned a bachelor's degree in physics from Harvard and an MS/MBA combining renewable energy, energy efficiency, and business from Stanford. While some may regard his goal to stop climate change as idealistic, his approach to achieving it is decidedly realistic. "To be viable, climate solutions must be profitable," he says. For that reason, the company he co-founded with childhood friend and Harvard physics lab partner Raphael Rosen, who is its president, provides an actively managed energy service that reduces energy consumption and leverages renewable power to deliver a guaranteed revenue stream for commercial, industrial, and educational real estate owners.
How did you get started?
Raphael [Rosen] and I, who have been best friends since kindergarten, decided to start a business designed to stop climate change. We thought we had a great concept—to make it easy and profitable for companies to use our carbon-footprint-reducing services—but we were two wonky physicists with no track record, no case studies, no customer references, and the world's worst website.
After three months and at least 1,000 calls to every friend of a friend of a friend of a friend connected to real estate, we signed our first contract. The problem was that all the client's equipment was brand new. Nervous, we went ahead, and with the $10,000 we had, we bought $2,000 worth of sensors, intending to measure everything and pray someone missed something. Using this method—which became the basis of our proprietary technology, CLUE—we were able to identify a malfunctioning fan, and save the client three percent on the building's energy. This gave us a first case study, and money for more sensors. With every new contract—many for equally "perfect" buildings—we bought more sensors, and with them, captured more data and garnered more savings for our clients. Today, we are able to get about 1,000 times more data than a typical firm. This enables us get 20 or 30 percent whole-building energy savings without replacing major equipment and without any upward costs.
How does the hotel market compare to the office market?
While we've tried to make it as easy as possible for all clients to adopt, hotels have been especially receptive to sources of extra profit and revenue since the rise of Airbnb and various other macro chains, as well as profitability challenges like the negative impact of a strong dollar on tourism, hard margins, increased competition, and higher-than-ever energy costs. Using new energy-saving technologies that cost a fraction of those of the past, we're able to move the needle in terms of overall profit quite significantly for hotels—all without any sacrifice in guest comfort and, in many cases, an improved guest experience. Our current technology is literally 10 times more cost-effective at less than 10 percent of the cost of the solar panels introduced 40 years ago.
How much of an impact have you had since your company's start?
We launched eight-and-a-half years ago and have doubled our revenue and impact every 14 months since then. We're now in a little more than 500 buildings across the U.S. We track everything in terms of number of power plants eliminated. We've eliminated the emissions of about six power plants and have another five power plants worth under contract. By 2020, we'll have cut the equivalent of 50 power plants, and will be on track to eliminate 50 more every year after that. We have about 50,000 left to go, but we're making good progress.