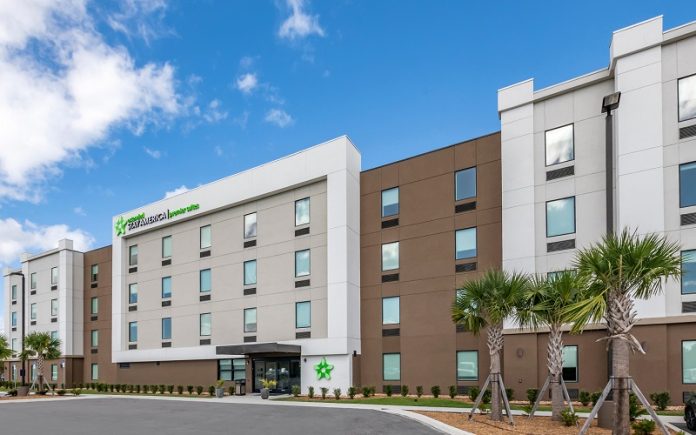 The extended stay segment has shown great resiliency through the pandemic and in challenging economic times as a strong performer, outpacing many transient hotels and garnering great interest from franchisors and investors. The demand and emergence of new mid-price and economy hotels in the U.S. extended stay hotel segment signals tremendous growth opportunities ahead. Here are six things to keep in mind when evaluating potential franchisors for a mid-price or economy extended stay hotel.
A Recognized Brand
Whether you are looking to enter the extended stay segment or diversify your lodging portfolio, it can be very beneficial to select an established brand. Is this brand a proven performer in this segment or will you be a pioneer franchisee? A recognized franchisor will have a strong brand team on your side to help implement an operating model that is unique from typical transient hotels and targeted efforts to attract long-term travelers. However, you will need to evaluate the dedicated resources available to solely focus on the extended stay to support your goals.
Experienced Extended Stay Operators
Partnering with an extended stay brand that is also an experienced hotel operator can be a tremendous asset to opening and managing your property. Extended stay properties rely on a streamlined operating model with high occupancy rates from long-term travelers. Length of stay is your friend, as this will typically simplify your labor model and improve your bottom line. The operations are unique to the segment and should not be confused with traditional limited or select-service hotels.
Amenity-Light Standards
Practical amenities and basic standards in mid-priced or economy extended stay hotels cater nicely to the long-term traveler looking for simply a clean and well-maintained hotel with in-room kitchens. Franchisees will generally benefit from a light standards model with less overhead costs and upkeep, and more efficient operations.
Strong Understanding of Potential Markets
The franchisor should have a solid understanding of what market attributes are best suited for an extended stay brand, as your site selection is pivotal. When researching particular site locations, evaluate potential demand generators within proximity that can drive recurring extended stays. Demand generators can include construction, project work, universities, hospitals, military bases, and other businesses that require long-term accommodations.
Proven Prototypes
Building an efficient extended stay hotel will help control the overall cost. Mid-price and economy extended stay hotels are designed to be practical to operate. Having a brand with experience in building properties in your corner can be a valuable resource as you evaluate your construction costs and schedules.
Conversion Opportunities
Extended stay hotel conversion opportunities may be a more cost-effective alternative to building a new hotel. Conversion opportunities include renovating an existing property or purchasing a property to refresh into the extended stay brand standards.
When selecting a franchise brand partner, it's critical that the company has experience in hotel operations and a proven business model for extended stay hotels to support your goals for success. Extended Stay America® is the largest company in the United States exclusively focused on the extended stay with more than 760 hotels across three brands: Extended Stay America Premier Suites®, Extended Stay America Suites®, and Extended Stay America Select Suites™. The company has mastered the art of high occupancy from long-term travelers driving more predictable revenue while minimizing operating expenses to improve the bottom line. With 28+ years of experience and strong brand awareness, we are a leader in extended stay because it's all we do.
Sponsored by: Extended Stay America