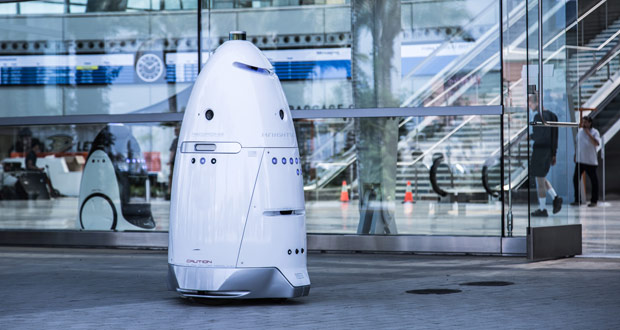 TEMECULA, Calif.–Pechanga Resort Casino is betting on new machines with a payoff of enhanced guest and staff safety. The West Coast's largest resort and casino became the first in the country to go all-in with autonomous security robots. The units, designed and made by Knightscope, patrol the casino property to enhance its overall safety. One stationary bot and one roving unit provide commanding but friendly physical security presences. Already in use by large companies and corporations such as XPO Logistics, Westfield Malls, The Sacramento Kings, and more, the robots' main goals at Pechanga will be to further assist the property's security personnel by improving response times, as well as better detect suspicious activity or weapons.
"Public safety is paramount to Pechanga," says Jared Munoa, president of the Pechanga Development Corporation. "We believe it's critical in today's environment that we vet and use the latest strategies and tactics to keep our guests and team members safe. We've seen what the Knightscope Robots can do—detect things the human eye cannot. It's just one of the new safety tactics we're utilizing to help us protect our expanded operations."
According to resort staff, guests can often be seen taking selfies with the roving robot—the K5—as it moves about the hotel lobby and casino floor. At five and a half feet tall and weighing 400 pounds, the autonomous machine stands out in a crowd. It also continuously captures and sends 360-degree, high-definition night and day video of its surroundings, can auto-detect license plates and people, and also utilizes thermal imaging which allows for triggered alerts based on temperature in the event of an increased risk of fire or similar threat.
"We feel a casino/resort setting is the perfect application of the robots' technology," says Robert Krauss, Pechanga vice president of public safety. "We have the ability to set it up in our parking lots and garages, at our front entrances, have it scan a line of people waiting for a concert to start, and more. With the events in Las Vegas and elsewhere around the country and around the world in recent years, this is one more enhancement to our security strategy."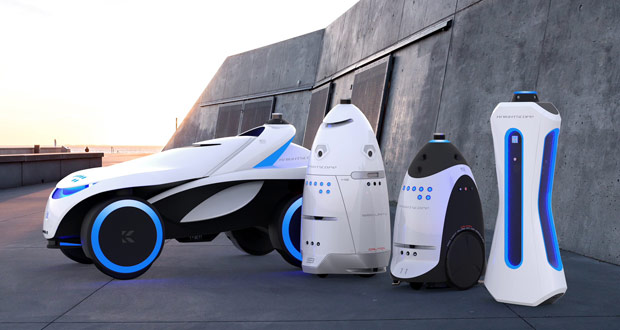 Each member of Pechanga's 300-person security team undergoes rigorous police academy-style training. The Knightscope robots are designed and programmed continuously to enhance the around-the-clock patrols done by the Pechanga Department of Public Safety. Constantly delivering fully encrypted data back to its hub, select Pechanga security officials review necessary material that ultimately will help them predict and prevent crime.
"Knightscope Robots continue to provide its clients with crime-fighting wins 24/7, creating stronger and safer American communities," says William Santana Li, chairman and chief executive officer, Knightscope, Inc. "We're proud to team up with Pechanga to ensure guest safety and set a new standard for security at resort casinos across the country."