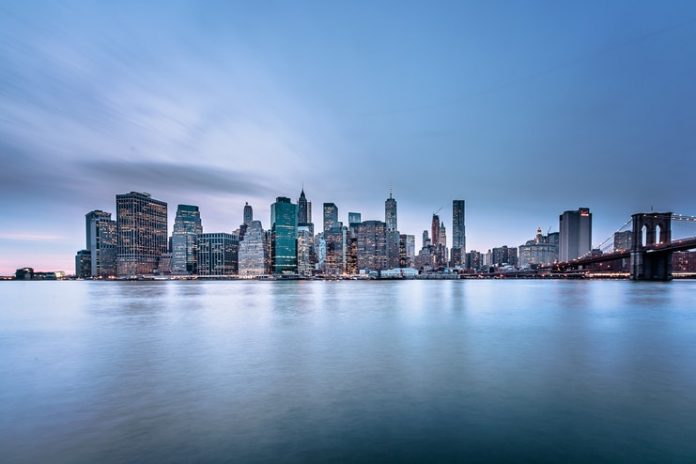 Columbus, Ohio—Red Roof ended the year with a 17 percent year-over-year increase in property openings across all brands, including Red Roof Inn, Red Roof PLUS+, The Red Collection, and its newly acquired extended-stay brand, HomeTowne Studios by Red Roof. As of January 23, Red Roof has entered the New York City market with the expansion of The Red Collection, the brand's upper-midscale soft brand that launched in Chicago in 2018. The soft brand has one location currently open in Manhattan and two additional properties scheduled to open in Brooklyn later this year.
"Red Roof continues to evolve and grow based on consumer, franchisee, and investor demand and we have truly become one of the most sought-after lodging solutions," noted Andrew Alexander, president of Red Roof. "As we continue to bring to market products that cater to consumers' evolving needs and wants, we will be well positioned for sustained profitable growth entering new markets and geographies."
Lord & Moris Times Square Hotel in Manhattan is The Red Collection's first New York City location, with Lord & Moris Brooklyn and Artel Brooklyn coming this year. Red Roof's strategic expansion of The Red Collection to New York City is a partnership with Real Hospitality Group. These new properties will join The St. Clair Hotel–Magnificent Mile in downtown Chicago and State House Inn in downtown Springfield, Illinois.
The brand has also expanded outside the United States into Calgary, Alberta, in partnership with FANS International Hospitality Group. A conversion of a former Travelodge, the Red Roof PLUS+ & Suites is located at Calgary Airport, targeting business travelers. This is the first of multiple properties that Red Roof plans to convert in Canada over the next five years.
"As our footprint expands domestically and internationally through our portfolio of brands, which now caters to travelers varied needs, we continue to provide franchisees with a number of opportunities to drive revenue and profitable growth," said Phil Hugh, chief development officer, Red Roof. "Our recent entry into new markets is a true testament to our mission to provide great value accommodations to travelers around the world and as a result, we anticipate fueling continued growth in 2019 across Red Roof Inn, Red Roof PLUS+, The Red Collection, and HomeTowne Studios by Red Roof."
Red Roof has been converting more PLUS+ locations across the country, continuing to focus on growth west of the Mississippi in addition to adding more franchisees to the portfolio.
The company also recently added to its development management team, hiring Bill Hall, senior vice president of franchise operations. Hall will work to reach healthy financial goals and business objectives while supporting new initiatives and rollouts including the continued growth of HomeTowne Studios by Red Roof, which launched in August of 2018 and now has 54 open extended stay properties with a developing pipeline.