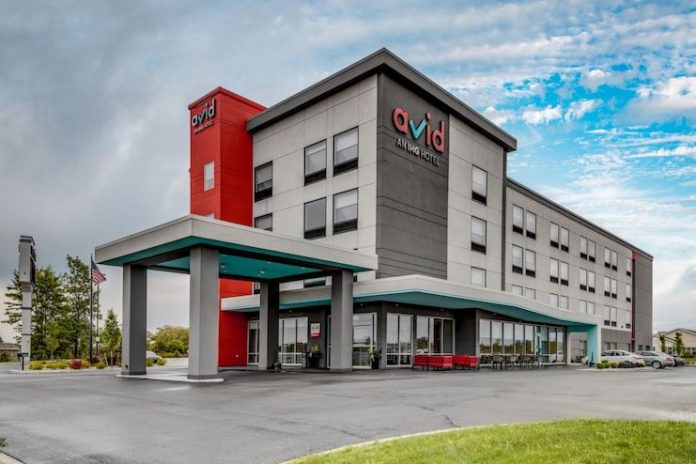 CHICAGO—Prominence Hospitality Group announced the expansion to a new market with the addition of Avid Hotel Zeeland in Michigan to its third-party management portfolio. Situated in the submarkets of Grand Rapids and Holland, Michigan, Avid Hotel Zeeland is part of the new IHG brand and has a minimalistic design The first Avid Hotel in the Prominence portfolio, the hotel is owned by Michigan-based Zeeland Hospitality, Inc.
"We opened this Avid Hotel in early 2021 and are thrilled to bring Prominence Hospitality on to streamline our operations, engage our team members, and enhance the overall guest experience," said Paramjeet Singh, Zeeland Hospitality, Inc. "Prominence approaches management with the unique perspective of having ownership in hotels for many years. The efficient tools and systems they make available, along with their team's deep understanding of the industry, positions them as an ideal fit for this partnership."
With its management tools, Prominence brings asset value and impacts the bottom line in each of its third-party managed hotels.
"Avid is an exceptional new brand from IHG," says Dhaval Brahmbhatt, principal, Prominence Hospitality Group. "The Zeeland hotel is perfectly poised for guests seeking a distinctive experience with great value. The addition of this hotel to our portfolio is just one of several third-party management contracts we have in the pipeline. We're looking forward to the opportunity to share the Promise of Prominence with Avid Hotel Zeeland's ownership and guests alike as our company continues its strategic growth trajectory."
Avid Hotels provide travelers with the essentials for their stays at an attainable rate. Guestrooms have updated technology with the IHG studio, allowing guests to stream shows and use energy-saving lights as part of the IHG Green Initiative. Each room has a mini fridge, microwave, and open-air closet space. The desk area has outlets and USB charging capability for a workspace from the road.
Prominence Hospitality Group launched in 2018 and is a real estate investment, development, and hotel management company, creating results for partners throughout the United States. With 15 properties in the current portfolio and growing, the Prominence team is invested in many of the developments in their portfolio. Prominence presents a leadership bench with hotel, restaurant, development, and construction experts, each bringing a value set of experience to identify opportunities and align partners of all sizes and experiences with projects.