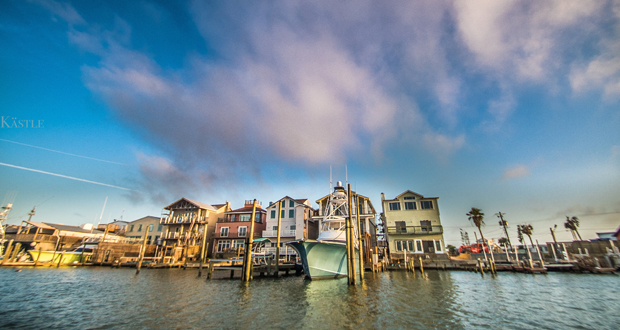 Jeff Hentz, president and CEO of Mustang Island, Port Aransas Tourism Bureau, Chamber of Commerce & Chamber Foundation, says the ink was barely dry on the paperwork that enabled the tourism industry to partner with his organizations to raise funds and co-market the city of Port Aransas when the ravages of Hurricane Harvey called for another kind of initiative entirely.
"We originally set up the 501c3 as the Chamber Foundation, whose marketing brand and initiative was called 'New Day Port A.' Its purpose was to raise money for an operating fund of about a couple of hundred thousand dollars to run special events and otherwise market and advertise our very special community," explains Hentz.
In the aftermath of Hurricane Harvey, however, he says the group considered repurposing those funds to deal with the crisis at hand, but says attorneys advised against it. "They said the IRS would surely question using the foundation we had just registered for this very different scenario." For that reason, he says, they switched course. "In a matter of 48 hours, we completely rewrote the business plan and budget and refiled. Within five days, we began raising funds; and to date, we have directly or indirectly brought in about $2.5 million from a combination of federal agencies, private foundations, non-profits, and individuals." Thus, he says, its focus shifted from tourism marketing to coordinating volunteer initiatives and supporting rebuilding and restoration efforts.
Hentz says it would be difficult to understate the blow Harvey dealt to the city of Port Aransas, an unspoiled and often overlooked tourist gem. "We're a little 18-mile seaside community on Mustang Island with only 3,500 residents—one that would typically have a single gas station and perhaps a restaurant or two. There's just one reason we instead have seven gas stations, 65 restaurants, and some 5,000 lodging units, including hotels, vacation condos, and other properties—tourism," Hentz explains. "Our everyday population swells from 3,500 to 50,000 because of the 5 to 6 million tourists that visit each year. This is a $500 million economy based entirely on tourism, so the impact on the community was devastating when it was completely shut down for several months because of Hurricane Harvey."
As the donations began rolling in, funds were distributed first to residents with unmet needs for housing, rent, food, clothes, and electricity, through charitable organizations including churches and the Salvation Army, which also coordinated the volunteers who poured in to help with the recovery effort from places as far away as New York, London, and Australia. "The San Antonio Spurs put 200 employees on a bus to do what needed to be done, for 10 hours, they worked cleaned, painted, you name it," he adds.
To help get back to business, Hentz's organizations created a small business grant program for local business owners. "We distributed over $500,000 to our businesses in small grants to pay for new kitchens, floors, roofs, etc., just to get them open."
These efforts, he says, have paid off and far sooner than expected. "We were told we would be a five-year rebuild and we're easily 70 percent back, which means we're two to three years ahead of where we should be. Now over 75 percent of businesses have opened, and we have welcomed over 2 million visitors this year."
Describing the "good" that came of this catastrophe, Hentz says, "It brought the community together like never before. Everyone really knows everyone now because they all got to know each other in a profound and caring way. As for the businesses, those that have reopened are fresh and new—with new ceilings, walls, and equipment—like a new destination."
Hentz says, too, that another opportunity born of this crisis and the attention it drew is a renewed effort to establish Port Aransas as a go-to destination. "This hurricane was definitely a speed bump, but we're determined to become one of the top beach destinations in Texas, and maybe the rest of the country. We will be competing with some of the major beach destinations in Florida, the Carolinas, and even California because of what we offer and our unique quality.
On that point, Hentz reminds that in addition to its wide sandy beaches, eight- to 10-foot high dunes, usually blue skies, birdlife, and 80-95-degree temperatures, Port Aransas is "completely brand-free"—that is, apart from some hotel flags, businesses are of the "mom and pop" variety. "It's like the land that time forgot; there's no Target, Starbucks, or Applebee's. That's the secret sauce of who we are."