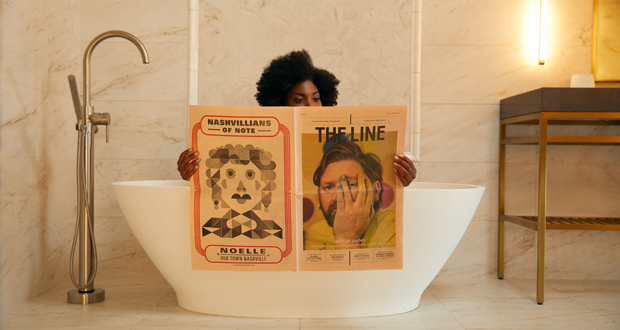 Marriott International has debuted a multi-millon dollar media campaign showcasing the power of its independent hotel platform across the company's three collection brands: The Luxury Collection, Autograph Collection Hotels, and Tribute Portfolio. Rolling out globally through the end of the year, the creative campaign reinforces Marriott International's global portfolio of 300 independent properties growing in lockstep with demand among today's consumers for uniquely individual travel experiences.
"Travel has become an important conduit for the way people experience the world; and with the depth and diversity of Marriott International's independent hotel portfolio, we have the unique opportunity to create one-of-a-kind, memorable moments for travelers," said Tina Edmundson, global brand officer and luxury portfolio leader, Marriott International.  "While our three collection brands stand strongly on their own, this multi-faceted campaign illustrates the alluring power of these 300 stunning, independent properties together."
Conceived, developed, and produced by creative agency MATTE Projects collaboratively with the brands' marketing team, the campaign was inspired by the idea that every one has a story – referring to the hotels themselves and guests who leave with a lasting impression. Each of the three executions visually counts down the captivating experiences and cherished memories that global travelers collect when staying at the company's independent hotels around the world.
The collection category campaign was shot on five continents and features such diverse urban and resort destinations as: Al Maha Desert Resort & Spa outside of Dubai; Hotel Vagabond in Singapore's Arts & Heritage District; Noelle in Nashville's downtown, and Palacio de Santa Paula in the heart of Granada.
Led with a :60 hero film, shorter executions will roll out across a variety of platforms ranging from in-flight entertainment and cinemas, to digital and social media—first in the North America followed by Europe and Latin America through the end of 2018. Each creative execution will lead back to a thoughtfully-designed micro-site that tells the story of Marriott International's three collection brands.
Marriott International is focused on differentiating the collection brands by giving each a distinct personality and curating the hotels within each portfolio to speak to a specific customer expectation. Each brand has a clear point of view, offering consumers a range of hotel experiences and owners an impactful lever to maximize returns while retaining their hotel's individuality.
"Independent hotels are an invaluable part of our portfolio with a long runway for growth," continued Edmundson. "With more than 50 independent hotels opening through the end of next year alone, we have a tremendous opportunity with guests and locals as well as owners and developers around the world."