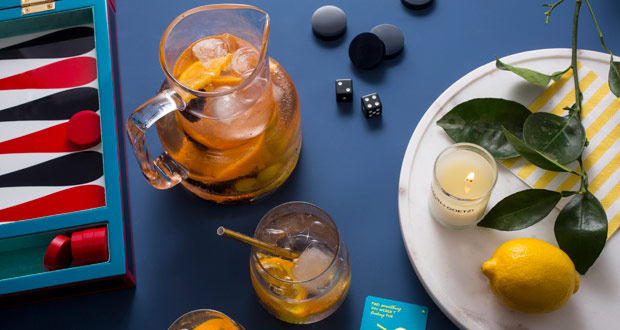 Founded during an era of glamorous travel in the late 1960s and early 1970s by Air France in Paris, Le Méridien Hotels & Resorts, now part of Marriott's portfolio, has undergone a complete transformation over the last decade. During that time, the upscale brand exited more than 60 hotels, added 50 new hotels, and renovated some of its most iconic properties around the world, according to Le Méridien's George Fleck, vice president of global brand marketing and management.
This summer, Le Méridien announced that in addition to updating its product across its portfolio through a mid-century modern lens that is inspired by the brand's origins, Le Méridien is enhancing its programming globally at more than 100 hotels around the world with Au Soleil: a Summer Soirée. The guiding post for this series of events fits into the framework of the brand's repositioning to deliver the glamour of European summers and "1960s beach-club culture along the French Riviera," Fleck explains, and ultimately connect with the brand's target audience of Gen-Xers and their warm memories of summer vacations.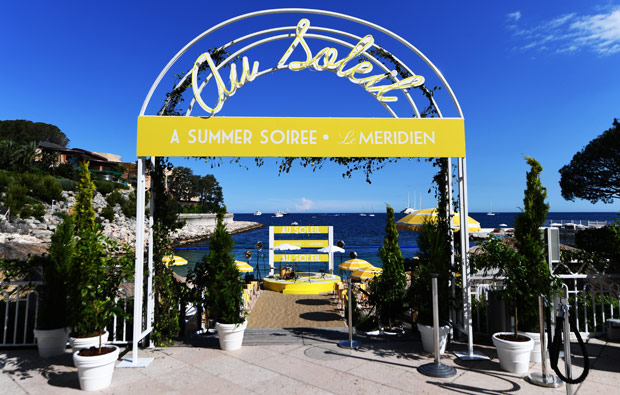 "All of us have very positive memories of summer holidays when we were children, especially when you think about the target audience that we're speaking to that would have been looking back into the late '60s, '70s, and '80s with a certain nostalgia and romance," Fleck explains. "We wanted to bring those sentiments back with this idea of bringing this really beautiful era of glamorous travel into the summer program and bringing the sentiments of summer to life."
The summer program will take place at hotels and resorts nightly, weekly, or at celebratory moments, and is made up of three components—rosé and sparkling rosé, vintage games (backgammon, specifically), and an exclusive summer soundtrack curated by French Bossa Nova collective Nouvelle Vague. Fleck adds that patterns of the 1960s create a unified visual identity to bring the program to life across properties—wide-brimmed straw sunbathing hats, backgammon patterns, and iconic yellow and white stripes on umbrellas, napkins, coasters, or matchbooks. The events will also include dedicated Petit Plates menu with light and local fare alongside its signature rosé spritzers and aperitifs.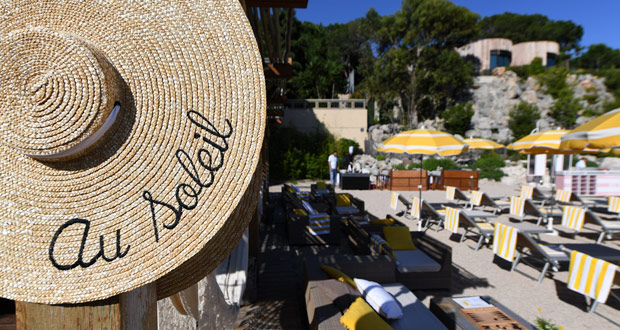 While these elements create a consistent sentiment across the events around the world, Fleck says that each hotel and resort has the flexibility to activate the program however they want to localize it and make it their own.
"With all of our programming, we want to make sure that they are relevant locally to customers and also dependent on the property type—a city hotel can activate this differently than a resort hotel that might have other facilities, like pools or beaches to be able to activate this," he explains. "For example, at Le Méridien Denver, they just hosted this really cool idea of outdoor camping or glamping with the lens of this program on the rooftop of the hotel, which overlooks the Rocky Mountains. In Bangkok, on the flip side, they created this really beautiful, seasonal buffet offering that marries the idea of French and European classics and raw bar with local Thai specialties, all in that sense of bringing beach-club culture to life."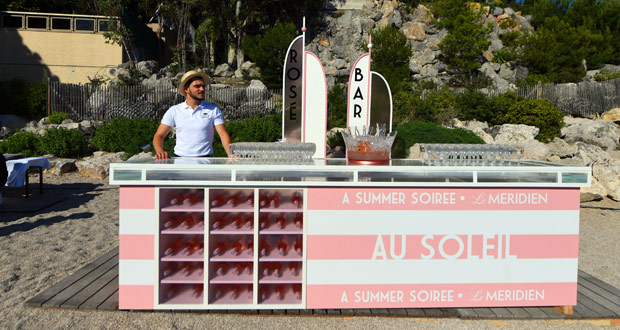 "It's really an invitation for guests to rediscover our hotels, especially since we have so many new hotels in the system and so many hotels that are worth taking another look at because they have been recently renovated," Fleck continues. "Especially in the full-service tier, we know that customers have so many choices, and we know that customers will go with a brand that they trust from before or a brand where they can experience something that they might not have expected."
Fleck explains that the program ultimately aims to invite travelers to explore the world in style and experience "La Dolce Vita (The Good Life)"—especially the jet-setting Gen-Xer traveling on business but still looking for interesting and playful experiences without compromising on the services, quality, and consistency of their hotel stay. "It's a brand that very much speaks from a sensory, experiential point-of-view to the mindset and memories and the nostalgia that they would appreciate."