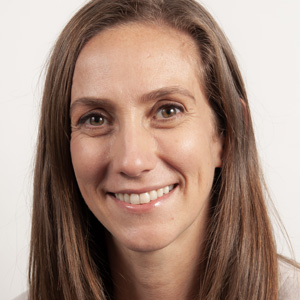 What initially inspired you to get into the hospitality business? I was first attracted to marketing because of my obsession with understanding consumers and anticipating their needs with fun, engaging programs and campaigns. Identifying that missing link and providing consumers with a solution is what motivates me. The hospitality industry is driven by the guest, and you have to be laser focused on their needs whether you're a brand or an owner. At Wyndham, we provide our franchisees with those missing links, and that's the sweet spot for me and why I've found my role in marketing and hospitality so fulfilling.
Who were some of your mentors or role models, male or female, and what were their most valuable lessons? I'm fortunate that I've been surrounded by many women throughout my career who have had a vested interest in my growth and have made me so passionate about what I do. When I think about who inspires me to make a difference and pay my fortunes forward, it's my mom. My family came to the United States when I was young because there was opportunity for my sister and I that would not have been available otherwise. I witnessed my mom break down barriers whether it was finding her first job when she barely spoke English or starting her own small businesses. She inspired me to realize that there's a path for everyone and it's critical to help break down barriers and open doors for people who may not otherwise have a chance.
In your opinion, how is the lodging industry doing in terms of getting women into leadership positions? Wyndham's Women Own the Room is a first-of-its kind initiative in the industry that dives into the specific challenges women face when it comes to ownership. I am energized by our momentum, and we're scratching the surface on something with immense opportunity. As others in the industry create similar initiatives, it's so important to band together to build a community and create an ecosystem of supporters with brands, lenders, brokers and more who not only open the door for women but support the ongoing path to successful business.