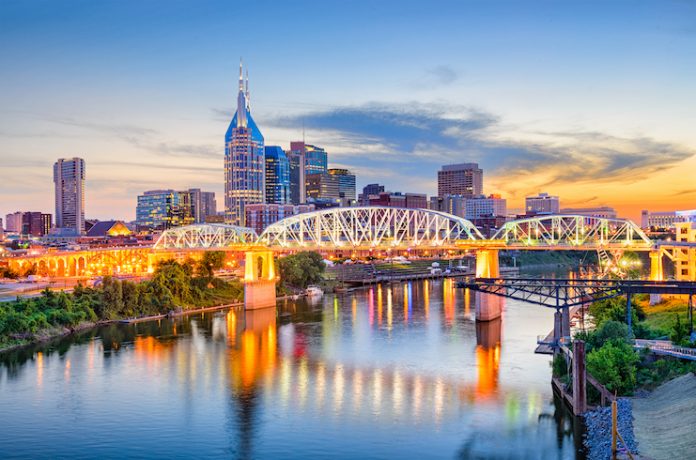 ARLINGTON, Virginia—Knowland reported Nashville experienced strong growth for meetings and events since last year at 31.5 percent. Las Vegas came in second with 20.3 percent year-over-year growth. Overall, U.S. industry growth of meetings and events increased by 12.8 percent.
Nashville was popular for conventions and meetings, bolstered by healthcare and financial/banking as its top industry drivers. Music City's average attendance was 103, and the average meeting space used was 2,762 square feet.
Year-over-year comparison: October 2023 event volume increased 12.8 percent over October 2022.
Top five markets (by event percentage growth): Nashville led the top 25 U.S. markets with healthcare meetings, followed by financial/banking industry events. The following four markets—Las Vegas, Oahu Island, Minneapolis/St. Paul, and Los Angeles/Long Beach—rounded out the top five growth markets.

Nashville: Healthcare, financial/banking, consulting, technology, and insurance.
Las Vegas: Technology, healthcare, training/education, travel, and charity/non-profit.
Oahu: Travel, transportation, charity/non-profit, training/education, and pharmaceutical/biotech.
Minneapolis:  Manufacturing, charity/non-profit, financial/banking, healthcare, and training/education.
Los Angeles-Long Beach: Charity/non-profit, training/education, healthcare, manufacturing, and travel.

Top markets outside the top 25 (by event percentage growth): The top overall U.S. markets by year-over-year growth in meetings and events were Fort Myers, Florida; Lexington, Kentucky; Delaware; West Palm Beach-Boca Raton, Florida; and Harrisburg, Pennsylvania.