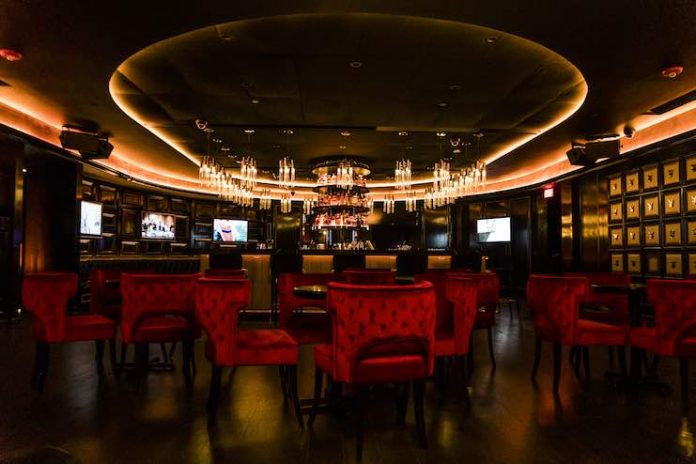 Mulberry Construction and Development CEO Michael Buono and partner Robert Lavecchia are the people behind some of the hospitality industry's most distinctive hotspots and hotels, including NoMad, Ace, Freehand, and the first new Playboy Club in 30 years. They have also brought their approach to design and construction to standout private residences for celebrities such as Michael Feinstein, and chic retail outlets, including Fendi, Saint Laurent, Beats, and Escada. Buono recently spoke to LODGING about their current projects, the evolution of their company, and the pivotal role their partnership plays in their success.
How did you two partner to form Mulberry Construction and Development?
Robert and I had worked together on the Ace Hotel about 10 years ago and formed our company shortly after its completion. It was during that Ace project we recognized how well our very different skill sets naturally complemented each other. I was on the pure development side of the Ace Hotel, including the Breslin and Stumptown that are part of that property. Robert was actually building Stumptown for us as a general contractor. In formalizing our relationship, I brought to the table the analytics and the development experience, while Robert brought the building experience. The great thing about it is that we view every project from two different perspectives. It's great when we're functioning on all cylinders; it's an amazing model.
Tell us about the recently completed Playboy Club you two handled.
It had been about 30 years since a Playboy Club opened in the United States, so it was a big deal. The space was ginormous—about 14,000 square feet—and the timeline was tight. But it was a great experience despite challenges including the timeline and working with an operator who was especially fussy about finishes, which turned out to be important for the property. We were able to create an iconic old Hollywood feel with these rich decadent finishes that are in line with the brand and what it stands for.
Did you consciously choose to work on these non-traditional types of project?
From a business perspective, I sometimes wish I could do more predictable institutional projects; it makes it easier to project quarterly income and secure margins. What we do is definitely not production work. There's no repetition, which is a good and bad thing. It's very cool working with very high-level and talented designers and architects, really pushing the envelope, but it's harder to manage than traditional work from a financial standpoint.
What markets are you focused on now?
We are now working on four major projects. One is a resort-like private community with 400 homes down in Mendoza, Argentina, which is basically the Napa Valley of South America. Closer to home, we just secured a "trophy" property in Morristown, New Jersey, where we'll build a ground-up mixed-use building with a lot of the amenities that are available in New York. It's a beautiful historical area that's about three blocks from the train station.
Then, on the general contracting side, we have the Smyth Hotel, a property acquired about a year ago by AKA, and in Greenport, New York, we're about to begin the last phase of the Sound View Inn, an old 55-key motel that we converted. There are four buildings with a restaurant, library, and event space. The fourth building is a condo conversion.
What type of model have you based your company on?
Our model is somewhat unique in how it evolved. We've had the luxury of starting small and just layering in the appropriate skill set—the labor, what I now car our war chest. We started with a demo we automatically undertake when we start a project, then added carpentry, which gave us a lot of control from a scheduling perspective. We started venturing into the finishes because millwork was always difficult depending on production time and shop drawings.
It's a great model, as long as you understand it—and not everyone does—but I think the rewards are well worth it if you can do it properly. Because we can do so much ourselves, we're able to build way below market.
Today, we employ more than 50 mill workers, carpenters, painters, and tile mechanics. We try to procure our own development deals, and, in a perfect world, we're able to build them on the general contractor side. But it can be stressful; I have a lot of mouths to feed.