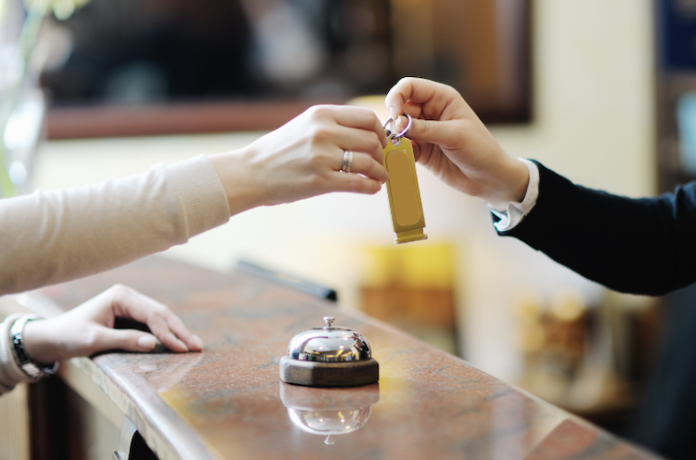 Hotel guests expect a safe and secure environment and a good night's sleep while away from home for well-deserved rest and relaxation, and just to get away for a long-awaited vacation. Most of the time, hotel stays are routine, yet unexpected and relatively rare events such as bomb threats, fires, weather-related disasters, active shooter situations, and acts of terrorism mean hotel security and first responders need to be prepared and "know the drill" to minimize fallout and casualties.
Protecting guests and achieving the best outcome from unpredictable and disastrous events involves detailed security planning and a robust emergency response plan. The emergency response plan needs not only to be in place but also needs to be carried through seamlessly during actual emergencies. That means hotel security administrators need to have clear communication and routine drills with hotel staff and first responders. The quicker responders arrive and can fully access the emergency as it unfolds, the more lives that can be saved.
First responders need immediate access to the entire physical footprint of the interior and exterior perimeter of the hotel property without barriers, especially during power outages. During emergencies, keys are needed for elevators, supply closets, mechanical rooms, guestrooms, and other areas of the building where people cannot evacuate safely and remain waiting in hopes of being rescued immediately. Locked doors without keys add critical minutes to response time and delay rescue operations.
If first responders do not know ahead of time where to access important keys to gain access to all areas of the building, the important response time is delayed. Eliminating all barriers, such as locked doors, helps first responders evacuate stranded or injured guests and employees faster, and accelerates plans to disarm an active shooter or deactivate a suspected bomb in a locked closet.
A convenient, centrally located electronic key control system for the hotel with a designated key ring for first responders is a critical component of a hotel security emergency response key control plan. Electronic key control systems typically come with a robust backup battery to eliminate access control issues during power outages. Hotel security administrators can file plans with police, fire, and EMT departments and their dispatchers ahead of emergencies so that all responders know where the secured key control system and their specially designated key ring are located.
Preprogrammed access cards, biometrics, and a secure PIN code are all methods for first responders to quickly gain access to the electronic key control cabinet. When credentials are entered and the cabinet door unlocks, first responders can grab their emergency specially labeled key ring, with all necessary master keys for the hotel, and go immediately to their rescue operations actions.
A "grab-the-keys-and-go" emergency response key control plan ensures that emergency keys are secure when not in use and then immediately accessible and available to first responders when needed. Having a master key available on a key ring within an electronic key control cabinet for first responders accelerates response time and ensures that there is no chaos or confusion added to incidents of distress or potentially devastating emergencies, saving time, and saving lives.
Sponsored by Morse Watchmans.