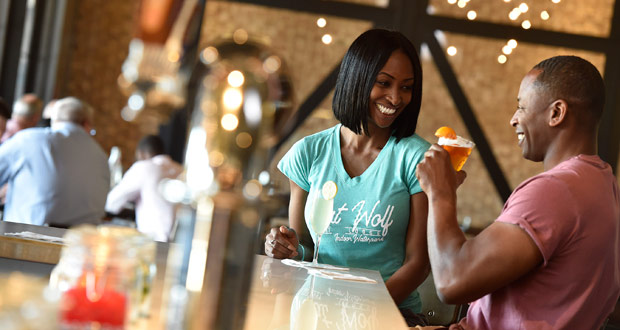 CHICAGO–Great Wolf Resorts announced this week that it will replace plastic straws at all 17 of its indoor water park resorts with more environmentally friendly paper straws. The family-friendly resort company pledged to remove plastic straws from all of its food and beverage locations before the end of 2018, saving more than five million plastic straws from entering local landfills annually.
"Over the past couple of years we have implemented several programs designed to reduce our environmental impact, ranging from energy-efficient LED lighting, to resort-wide recycling programs and low-flow shower heads. We're excited to further enhance our environmental efforts by removing plastic straws from our resorts," says Great Wolf Resorts CEO Murray Hennessy. "As a family resort, we feel it's imperative that we do our part to ensure that children visiting Great Wolf Lodge today will be able to enjoy the natural wonders reflected in our resort's outdoor, northwoods theme for years to come."
In 2007, Great Wolf Lodge introduced Project Green Wolf, a program focused on energy and resource conservation which has become a part of each resort's daily operation. The use of paper straws is the latest initiative in the company's program. In addition to the paper straws, Great Wolf Lodge will maintain a small supply of other straw options for guests who are unable to drink from non-flexible paper straws.