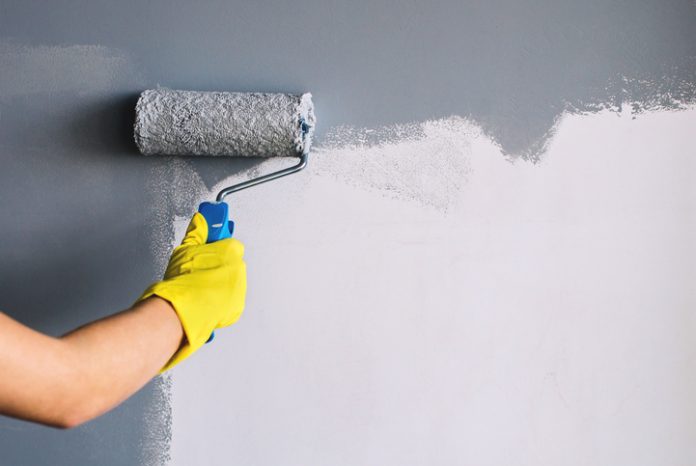 Hotel occupancy has dropped significantly amid social distancing measures and travel restrictions to mitigate the spread of COVID-19. Slow business has prompted some properties and companies to take extreme cost-cutting measures, such as reducing hours or even furloughing or laying off their employees. Several companies have launched funds for employees who are struggling financially, while others have come up with alternative work to keep staff on the payroll. Below are just three of the ways that hotel businesses are supporting their employees during this time.
Hotels that are keeping staff on the payroll are finding alternative work for their employees while their properties are empty of guests or operating with reduced occupancy.
The Brown Hotel in Louisville, Kentucky
Since Kentucky Governor Andy Beshear issued a declaration to close all bars and restaurants across the state on March 16, The Brown Hotel has looked for ways to keep the entirety of its staff employed by offering alternative jobs that tap into other skill sets such as painting, sanitizing, and light maintenance work. Over 30 of the hotel's staff are working in areas outside their regular department, upgrading the hotel to prepare for a full house when business returns. The line staff will be painting all the guestroom doors, housekeeping storage areas, guestroom closets, service elevator landings, and throughout the basement in addition to the back stairwells and employee cafeteria. They will also be changing HVAC filters, waxing marble floors, and shampooing carpets and chairs along with other jobs that are usually contracted to outside companies.
MCM Elegante in Abilene, Texas
Abilene, Texas' MCM Elegante, part of ICA's privately-owned portfolio of nine hotels in Texas, New Mexico, and Colorado, reported at the end of March that the property is making no changes in staffing or scheduling despite an initial drop to 35 to 40 percent occupancy. Debra Sanchez, director of sales at the Abilene property, reported at the end of March that all 80 staff members remain employed. The housekeeping staff is using the time to perform deep cleaning. The hotel is also doing painting, minor repairs, and other refurbishments that are difficult to get done when occupancy is at a higher rate.
Nemacolin Woodlands Resort in Farmington, Pennsylvania
Following an order from Pennsylvania Governor, Nemacolin Woodlands Resort, a member of Preferred Hotels & Resorts, closed its doors, but to continue supporting its team, many of the staff have been given projects such as extensive deep cleaning and detailed maintenance both inside and out so that the property can re-open its doors to guests looking better than ever. The resort is also offering virtual personal and group tours of the property via Facetime or video conference, and hosting 30-minute webinars on the Laurel Highlands.
The Springs Resort & Spa in Pagosa Springs, Colorado
The Springs Resort & Spa in Pagosa Springs, Colorado, which typically has a staff of 110, laid off 85 when the hotel closed as a result of the COVID-19 pandemic. A month later, the property was able to hire back some employees through project work including sewing masks, stocking supplies, preparing for the eventual reopening, and upgrading health and wellness offerings. The goal was to rehire around 40 by the end of April, with more to follow as The Springs prepares to reopen.
In addition, the property has created several resources for employees, including setting up computer stations, and guiding each employee through the process of applying for emergency benefits. The hotel also lobbied local governments for policies preventing the shut-off of any utilities and suspending evictions. This provided a greater piece of mind for everyone in the community as they waited for emergency funding to arrive. Additionally, the hotel set up an emergency phone line and texting platform to communicate, and management is reaching out to every associate directly for one-on-one conversations. A family pantry is also available to employees, as well as hotel cars for urgent needs.
With fewer guests and more "downtime," some hotels are offering educational opportunities for employees to learn new skills and advance their careers.
Hamilton Hotel in Washington, D.C.
Hamilton Hotel in Washington, D.C. launched Hamilton University, a program to provide a variety of "work from home" training for all associates. The program was designed to keep the hotel's staff engaged (and employed) and to make the most of the current situation, offering various courses in hospitality and F&B training so that the staff can reopen the hotel more equipped than ever before. Most of the hotel's employees will be provided a combination schedule of working from the hotel as well as working from home. Courses include TIPS certification, ServSafe certification; classes on wine, spirits, and beer; COVID clean training; menu and ingredient training; barista certification/summer and fall drink production focus; hospitality online coursework; second language training through Rosetta Stone (French, Spanish, Italian); and harassment training for management and line-level associates.
Rancho Valencia Resort & Spa in California
While Rancho Valencia Resort & Spa in Rancho Santa Fe, Calif., announced its temporary closure in March, the resort continued to keep full-time and salary employees on the payroll during the one-month closure. Management training courses and credit—such as The Voice of Leadership, Time Management, and Creating a Positive Attitude—will be given to managers who complete course work while working remotely. Among other measures, the property also distributed perishable food such as milk, eggs, juices, produce, etc., to hourly employees; launched a canned food drive and organized a partnership with local San Diego nonprofit, ProduceGood, to provide excess fruits and produce from local farmers and residents for employees and families in need.
Several hospitality companies that have furloughed employees have set up relief funds for those struggling financially. Below are just a few.
Aimbridge Hospitality
Aimbridge Hospitality announced on April 20 the launch of Aimbridge Aid to provide financial support for associates and the communities Aimbridge Hospitality serves during times of crisis. The foundation will activate assistance programs allowing associates in the United States who are facing catastrophic financial impact to apply for financial assistance with funds distributed through a direct grant or an application process by the Aimbridge Aid committee based on timing and assessment of need. The program, which will act as a vehicle to collect and distribute donated funds to impacted associates, will be funded through donations from other Aimbridge Hospitality associates, partners, and guests.
Columbia Hospitality
Columbia Hospitality's Columbia Cares Foundation is offering timely financial assistance to current or recently laid-off or furloughed team members facing hardships in their personal or professional lives, including struggling with housing, medical expenses, auto repairs, or groceries. Up to $1,000 will be provided to selected applicants. Funding to seed the Foundation came from CEO and executive pay cuts. Columbia Hospitality has also offered flexible opportunities for furloughed or reduced-hours employees to support other properties or aspects of the portfolio.
Hospitality Ventures Management Group
Hospitality Ventures Management Group (HVMG), an Atlanta-based, private hotel investment, ownership, and management company, recently launched a relief fund for its laid-off associates impacted financially by the on-going coronavirus pandemic. Launched via GoFundMe across just the corporate office initially, the fund collected more than $20,000 in just two hours and has continued to grow as corporate associates, property associates, property owners, and friends of the company continue to contribute.
Hotel Equities
Hotel Equities (HE), an Atlanta-based hotel ownership, management, and development firm, announced on April 24 the establishment of its HElp Fund as part of its internal relief and support initiatives created to assist its associates and communities impacted by the COVID-19 pandemic. The fund is dispersed based on Hotel Equities associate needs in the United States and Canada. "This is an unprecedented time which requires an unprecedented response to support our associates and the communities we serve," said Brad Rahinsky, president and CEO of Hotel Equities.
Rosewood Hotel Group
On April 26, Rosewood Hotel Group launched Rosewood Raise, a relief initiative that supports an associate relief fund and community-focused efforts, including donated hotel rooms and meal preparation and supplies for essential workers. Managed by the Emergency Assistance Foundation, Inc., a 501c(3) charity, the Rosewood Raise Relief Fund will support associates whose jobs were among the first and most affected by the COVID-19 pandemic, prioritizing those facing financial difficulties due to health-related needs, as well as local communities that have been especially affected by the pandemic. In its first two weeks since formation, the fund received initial pledges of close to $2 million from corporate executives and associates, including salary contributions and a commitment from the company to match all employee cash contributions to the fund.
---
Subscribe to Lodging Daily News for updates.