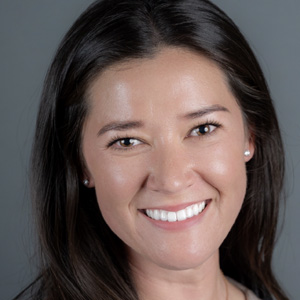 What initially inspired you to get into the hospitality business? Having grown up in Asia and fortunate to travel regularly with my family, I became fascinated at a young age by the cross-cultural expressions of hospitality in Asia-Pacific. My father's focus in international real estate development, including hotels, further exposed me to the unique complexities of hotels as operating businesses. These factors, combined with my high school internships in hotel operations in China, inspired me to study hotel administration & real estate in college. Working as a student at The Statler Hotel at Cornell University under the leadership of then General Manager Rick Adie, and interning at Archon/Goldman Sachs, validated my aspirations to pursue a career in hospitality.
I remain energized by the industry's dynamic and bright individuals, starting with those who guided me at Rockbridge where I began my full-time career, to my extraordinary colleagues here at Pyramid.
Who were some of your mentors or role models, male or female, and what were their most valuable lessons? My mentors include experienced colleagues, ambitious friends, and supportive family. They have each provided valuable counsel at different stages of my journey. While at times the advice or perspective shared is difficult, I listen closely to their words and spend time considering how to implement the advice they take the time to give. Valuable lessons, and often continuing advice, include "perfection is the enemy of good," "don't sweat the small stuff," and "don't limit your own potential."
What's your outlook for the future with regards to diversity and inclusion within hospitality? Much of what inspired me to be in the business initially was the hospitality industry's inherent pull of people from diverse backgrounds, cultures, and perspectives. Our industry has a unique opportunity to harness this natural diversity and improve representation & equity at all levels—in our hotels, the boardroom, and expert panels. The deliberate effort hospitality companies, and individuals like Peggy Berg and her passionate undertaking of The Castell Project, have placed in recent years on DEI initiatives is positive and yielding results. We can, and need to, better showcase how the hospitality industry is an attractive place to work, nurturing paths for advancement starting at any level to all levels, from entry-level positions up through the C-suite.