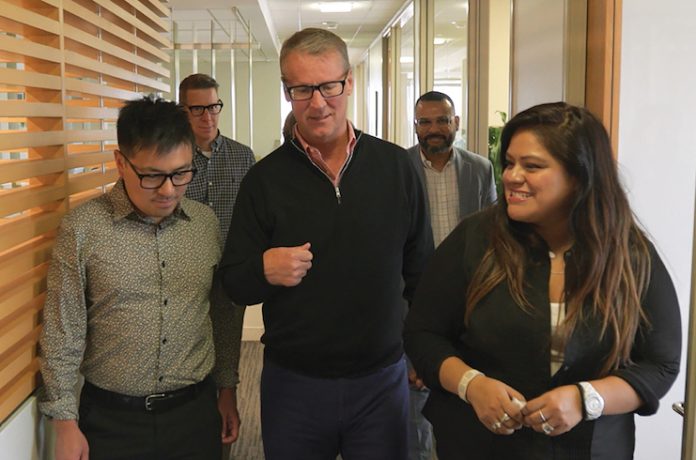 Like many in the hospitality business, CoralTree Hospitality Group President Tom Luersen grew up in the industry. In his case, that formative experience was a job at the Galt House, a Louisville, Kentucky hotel where his father served as general manager. There, he mowed lawns at 13 and functioned in a managerial role—assistant front office manager—at age 16. Smitten from the start, he likely could have just continued on the time-honored path from entry level to GM without missing a beat, Luersen recalls. The path he took instead, he told LODGING, included earning a hospitality degree and expanding into nearly all areas of the business, culminating in running CoralTree, a full-service hospitality management company that focuses on lifestyle and resort asset classes, including integrated mixed-use communities as well as vacation residences. And he achieved it all while taking to heart the advice of professional baseball player-turned-hospitality legend Steve Bartolin to "be yourself."
An Early Fascination
Luersen says he was intrigued by the industry even as a high schooler. "I just loved the energy of it, the ebb and flow of always having people in front of you and building a team."
While much is made of how anyone can start at the bottom and work their way up in hospitality, it never occurred to Luersen to bypass college. He therefore headed down to Miami and enrolled in Florida International University (FIU) to pursue a hospitality degree. While carrying a full course load and ultimately graduating on time and with distinction, Luersen worked full time—not in the familiar turf of hotel operations, but in managing two different restaurants. Luersen says his father was a major influence on his values and leadership approach, but it was Bartolin, former Detroit Tigers player and current chairman of The Broadmoor and Sea Island Resort, whom he regards as his industry mentor. He recalls their meeting in 1984, when he moved from Miami to Nashville to begin a sales job at Opryland Hotel, which was the largest convention hotel in the country at the time. "He had me sit for over an hour, after which he emerged to tell me I'd instead be working in convention services," says Luersen, adding that he never regretted taking that job. "We were hosting meetings [for associations such as] ASAE and MPI, and I learned everything about large conventions."
He says Bartolin, who remains a friend, was a natural leader who did not buy into the IBM-style "corporate image" that was then the rule in business. "He was such an ambassador of the notion of being yourself. He just had this very common way of communicating with everyone from CEOs of companies to the housekeepers of the hotel. He demonstrated his passion for his job in all he did, and I found it very empowering to believe that I could be successful just by being myself and working hard."
The Path to the C-Suite
In 1986, following his Opryland position, Luersen went to Kingsmill Resort, where he served as director of conference and catering, and then resident manager. In 1991, he joined The Woodlands Corporation's hospitality division, overseeing its portfolio of resorts, hotels, corporate conference centers, and club operations, and participating in the master planning the 36,000-acre community. He stayed with The Woodlands until 1998, when, as vice president of the hospitality division, he assisted in taking the company private and selling it. Eventually, he put himself out of a job—that is, until he was recruited by Lowe Enterprises, where he has remained for 25 years.
It was at Lowe where Luersen became involved in multi-property management, starting as vice president and managing director of its Sunriver Resort Limited Partnership's resort community. After that appointment, in 2003, he became regional vice president and managing director of its Destination Hotels & Resorts. Next, in 2012, he was appointed COO at Lowe Hospitality Resort Communities, and then in 2014, he became EVP Operations of Destination Hotels & Resorts. By 2016, he was COO of Two Roads Hospitality, which was formed in 2016 when Destination Hotels & Resorts, owned by Lowe, acquired Commune Hotels + Resorts. In 2018, he assumed his current position at CoralTree, a wholly owned subsidiary of Lowe.
Looking Back
Luersen remarks on the many challenges faced during his long career, including double-digit inflation in the early 1980s, the turmoil of 9/11 and its aftermath, the Great Recession of 2008, and then the COVID-19 pandemic. "I had to do things in business to survive the economics and yet lead in a transparent and valuistic way, which sometimes meant laying people off, then rehiring them."
He says, too, there were personal challenges that came with simultaneously growing both a career and family, which includes his wife of 37 years and three children. "There were three moves once there were children to consider, but rather than move my family, I traveled when I was COO for Destination Hotels for years."
Luersen knows his is truly a success story. "No doubt about it; I've had a fabulous career, partly because I knew at an early age where I wanted to go and had a plan for reaching my goals," he says. This meant identifying and implementing what he believed were competitive advantages, including acquiring a college degree despite arriving at FIU with hospitality experience that went far beyond the typical internship.
Luersen says what he loved about the industry at 13 still resonates more than 40 years later. "As someone who doesn't much like routine, I love that it's always changing."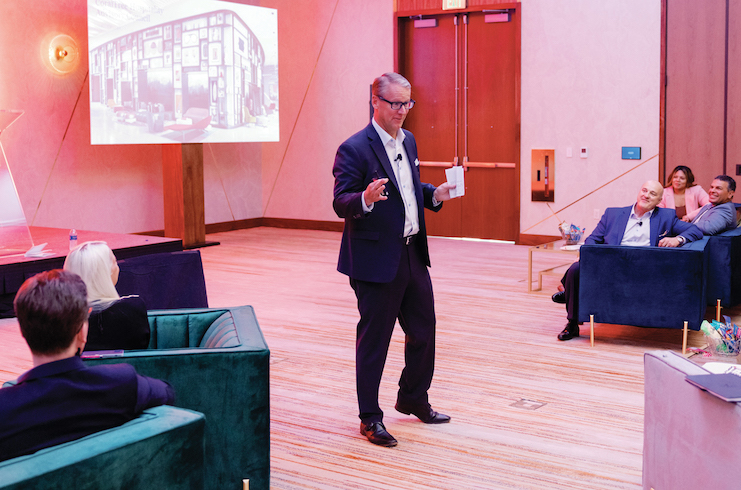 Lessons From a Long Career: The Mindset, Drive, and Savviness it Takes to Succeed in Hospitality
CoralTree Hospitality Group President Tom Luersen's decades in hospitality have yielded many key learnings, including several that can help newcomers to the field.
Be a Student First: Luersen describes qualities that got his career up and running: "You have to be a great listener and a great student and be able to apply what you learn to the job you do."
Bring Passion to the Position: Passion about his chosen career is at the root of advice he offers others, including his children—all of whom have chosen hospitality careers. "You have to love what you do. This is especially true for hospitality, a tough business that's 24 hours a day, 365 days out of the year."
Distinguish Yourself in the Industry: While Luersen says the academic route he followed may not be for everyone, "being curious and having the energy and enthusiasm to pursue that curiosity" has enabled him to stand out in an industry where there is a lot of similarity. "There are so many global brands like Marriott, Hyatt, Hilton, and others that have so many similarities; however, to grow, I like to find creative and competitive ways to be different that ultimately include taking care of the guests and the team."
Stay Open to Opportunities: For those who see the top of the hospitality career ladder as the GM position, Luersen advises they take a closer look to identify opportunities far beyond the familiar hotel building. "There are so many different options for someone pursuing hospitality, such as a variety of different asset classes ranging from motor inns to luxury destination resorts to niches in golf, spa and wellness, vacation rentals, and much more," he explains. "It's so vast, I suggest exploring whatever aspect of the field you like and why you like it, and then start there."