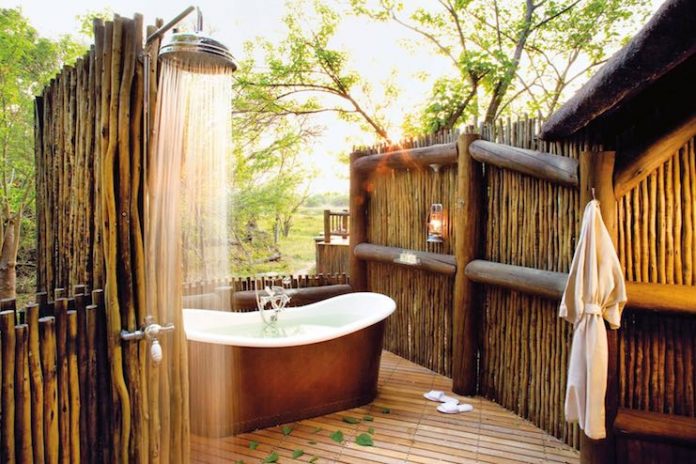 Beyond traditional amenities, guests want distinctive touches such as a connection to the local culture, wellness features, a place to connect with others, and spaces to have some alone time. Integrating wellness design principles and programming into hotel spaces sets properties apart from their competition. Below are eight areas where hotels can foster wellness and interconnectedness through design.
1
Designing Coworking Spaces
Design features for coworking projects can include specialized lighting that support the body's circadian rhythms, high-quality air filtration systems, living walls that clean the air, a yoga room with showers, music, and plenty of soft materials such as area rugs, window treatments, and wall coverings to absorb unwanted sounds.
2
Showcasing Fitness Centers
In hotels, fitness centers are now a front-and-center amenity and should be on the ground floor, connecting guests immediately to a culture of wellness. Hospitality companies are integrating localized programming, sustainable design elements, and partnerships with leaders in health and wellbeing to ensure brand appeal. The hotel gym of the future is designed to integrate wellness into every detail—peaceful paint colors, natural lighting, calming acoustics, sophisticated air purification systems, relaxation nooks, and more. Inspired by the current movement in wellness architecture, hotels are building and designing with human health in mind and meeting an entirely new set of standards.
3
Adding Wellness to Communal Spaces
Travelers are thirsty for wellness, and these guests are no longer satisfied with the standard-issue hotel gym and generic spa services. Integrating wellness design and programming considerations outside of a property's spa facilities and into individual and communal spaces is a powerful way to communicate to guests that their health and wellbeing is of the highest priority.
4
Bringing the Outdoors In
Blurring the lines between the inside and the outside has become a more sought-after design feature. Some ways of achieving this are the use of bifold doors, vertical gardens or living walls, outdoor bathrooms, and keeping the same floor level between indoor and outdoor spaces. The urge to reconnect with nature in today's society is also affecting color selection. Nature-themed colors are in.
5
Creating Space to Gather
In this new wellness economy, hotels are shifting away from the hotel bar as the primary hub or meeting place toward warm and inviting spaces for collective gatherings. For instance, hotels are including in-house yoga studios, juice-bars, and outdoor fire pits with integrated programming such as lectures or guided meditations. Communal harvest tables set aside space for guests to share meals, and spa amenities such as steam rooms and relaxation lounges help guests wind down. All of these areas invite guests to come together and connect with one another.
Today's guest wants to connect with what is special about the locale and prefers a distinct vibe in lieu of a prototypical design. Today's lobby should feel more intimate and add local flavor to draw guests in. The front desk should be positioned off to the side rather than the main focal point of a lobby. Lobbies, now a communal space, are designed to keep guests lingering; they're spaces where interconnectedness can be realized. The idea of mixing work, socializing, and entertainment all in one space is becoming the norm.
Artwork is more important than most people realize. When carefully curated and placed, hotel art will help bring a design full circle, leaving guests with a cohesive, refined place to stay and enjoy. Artwork should complement the overall "story" of the property. Incorporating the culture of the property's location is a nice touch. Hiring local artisans for some high-profile pieces can make a statement. There are times when artwork is the main dramatic focal point in the room and other times when it blends into the backdrop and creates a serene moment to rest one's eye and take in the beauty of the space. Regardless of which version, it should cater to the hotel's audience.
A hospitality space can and should use music to evoke feelings and trigger strong memories, whether at a soothing retreat or a hip and happening urban venue. Hotels must consider sounds aside from music as well—a lawnmower can similarly bring back memories from long ago, while more soothing sounds can be used to mask aggravating background noises.
---
Subscribe for more wellness and hotel design updates.