ATLANTA — Driftwood Acquisitions and Development (DAD), a privately held investment firm specializing in the acquisition and development of quality hotel assets, announced its entry into the Atlanta market with the acquisition of three Marriott-flagged properties as part of a six-property Marriott select-service portfolio.
The hotels DAD acquired are: Fairfield Inn & Suites Atlanta Buckhead; Fairfield Inn & Suites Atlanta Perimeter Center; and Fairfield Inn & Suites Atlanta Alpharetta. All of the properties were renovated between 2015 and 2017. Hunter Hotel Advisors brokered the transaction.
DAD is inviting accredited investors to co-invest in these three hotels through its syndication platform, which allows clients to invest in institutional-quality, fully-financed, income-producing hotel projects in the United States. Since launching in 2015, DAD has built a portfolio that now includes 18 operating hotels and two new-build developments under construction. All of its properties are managed by DAD's sister company, Driftwood Hospitality Management (DHM).
"We are delighted to be entering Atlanta's thriving hotel market with the acquisition of these three high-quality, Marriott-branded hotels," said Carlos J. Rodriguez Sr., chairman and chief executive officer of DAD. "With this acquisition, DAD can offer its clients an unprecedented opportunity to co-invest in several recently renovated assets in Atlanta's most sought-after submarkets."
The other three hotels included in the transaction that will be managed by DHM but owned separately by DAD's joint venture partner are: the 82-room SpringHill Suites Atlanta Alpharetta; the 88-room TownPlace Suites Atlanta Alpharetta; and 81-room TownPlace Suites Atlanta Kennesaw.
Fairfield Inn & Suites Atlanta Buckhead, located at 3092 Piedmont Road NE, is a 115-guestroom hotel in one of Atlanta's most affluent neighborhoods and thriving business districts. Home to nearly 70,000 jobs, Buckhead received over 32 million visitors in 2017. The hotel is a five-minute walk to the Buckhead MARTA rail stop, which offers a direct line to Hartsfield-Jackson Atlanta International Airport, and close to the area's most popular shopping and entertainment centers, such as The Buckhead Theatre, Phipps Plaza, and Lenox Square.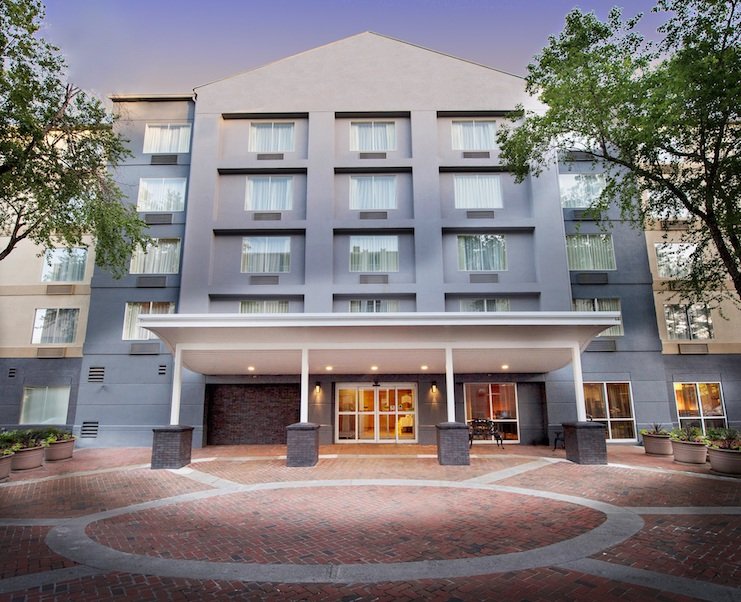 Fairfield Inn Atlanta Perimeter Center, located at 1145 Hammond Drive, is a 114-guestroom hotel located north of downtown Atlanta in Sandy Springs—a city that has more Fortune 500 companies per capita than any other city in the United States. The hotel is located directly next to the new $1 billion, 2.2 million-square-foot State Farm campus, and within minutes of multinational headquarters for companies including UPS, Cox Communications, Cisco, Mercedes Benz USA, and Amtrak. It is also close to three major area hospitals containing more than 40 percent of the metro area's hospital beds.
Fairfield Inn Suites Alpharetta, located at 11385 Haynes Bridge Road, is an 88-guestroom hotel located off Exit 9 on SR-400. With over 600 technology and telecomm companies, (including LexisNexis, ADP, Equifax, HP, FiServ, Comcast, and AT&T) and 20 million square feet of office space, Alpharetta has one of the largest concentrations of high-tech firms in a single community in the United States. Alpharetta's healthcare sector includes more than 90 hospitals and psychiatric care centers and more than 13,000 licensed physicians. Home to some of the most affluent families in the southeast, Alpharetta boasts a strong retail and leisure sector with a mix of historic downtown shopping and high-end boutiques.