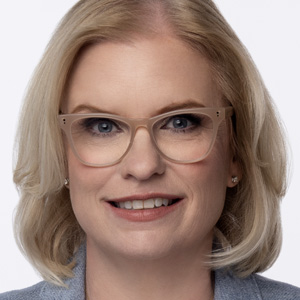 What initially inspired you to get into the hospitality business? Like a lot of people, I entered the hospitality industry by accident. I started in food & beverage during college at a nearby Marriott. I really enjoyed the opportunity to work in different departments and learn about several areas of the business. After I graduated from The University of Texas at Austin, I entered the Leader in Development program, and the rest is history.
Who were some of your mentors or role models, male or female, and what were their most valuable lessons? I've had the good fortune to work alongside many great leaders over my career. Steve Benkowitz was the GM for my first management role and I'll be forever grateful for him pushing me into several stretch roles before I thought I was ready. Today I have the good fortune to work alongside Joy Rothschild (Chief Human Resources Officer) who brings Omni's culture to life and it's contagious! I aspire to naturally inspire the way she does every day.
What's your outlook for the future with regards to diversity and inclusion within hospitality? The hospitality industry will continue to reflect the diversity and uniqueness of our customers, which is a beautiful blend of cultures and perspectives. This a business that requires treating people with dignity and respect thus generally attracts talent and promotes leaders with those core values.