After more than 30 years in the hotel 
industry, Maxine Taylor has a deep well of mind-boggling anecdotes, especially from her time as an asset manager. She recalls one incident a few years ago, when she noticed that a property in her portfolio was spending more than $700,000 a year on boiler watchmen.
"These staff members were literally sitting in the basement, watching the boiler. I immediately asked, 'Why are we doing this?'" she describes. "They told me that such a position was city regulation. I looked into the exact verbiage and learned that these watchmen didn't need to be in the same vicinity of the boiler; they just needed to be able to respond in a certain amount of time. This allowed us to reassign these boiler mechanics around the building for other tasks, rather than having redundant positions."
This eye for detail has been a driving force behind Taylor's hospitality career. She is now the senior vice president of the asset management and owner support services company CHMWarnick, and was recently elected president of the Hospitality Asset Managers Association (HAMA).
Ambitious from a young age, Taylor started working when she was 12 years old, making $2 an hour serving ice cream at Dairy Queen. After high school, she joined the Army "so I could afford to pay for college," she explains. While stationed in Germany, Taylor began waiting tables at the non-commissioned officer club when she wasn't on duty. "That's when I really started to get into hospitality," she says. After she left the military, Taylor studied hospitality at Florida State University and, upon graduating, was promptly hired by Ritz-Carlton. "After five years, I decided that working weekends and holidays wasn't going to be sustainable for me, so I went back to school," Taylor says.
After getting her master's degree, Taylor began working for Horwath Landauer Hospitality Consulting as an analyst. "Advising military installations on their hospitality real estate—such as officer clubs, lodging, and golf operations—was a growing source of business for the firm at that time, so my background was spot-on with what they were looking for," she says. It was at Horwath Landauer that Taylor met managing directors Chad Crandell and Ken Wilson. When those two started their own company, Capital Hotel Management (CHM)—the first of its kind to be dedicated solely to hotel asset management—in 2000, Taylor decided to join them. In 2015, CHM joined forces with Warnick + Company, another hotel asset management and consulting firm, forming what is now CHMWarnick, and becoming the largest hotel asset management and owner support services company in the United States.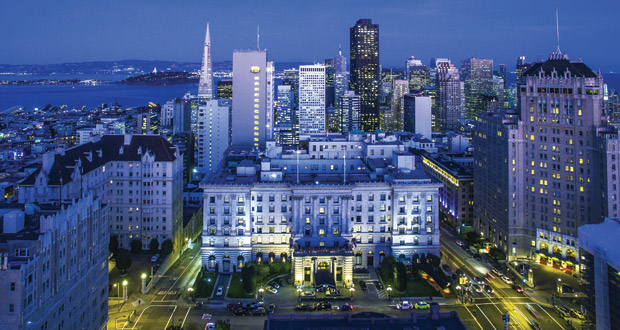 According to Taylor, her job has very much evolved over the past three decades, especially considering that asset managers are a fairly new addition to the hotel industry. "When I first started in the industry, the majority of business came through brand channels, and rates were pretty static. Revenue management wasn't even really a factor. But as OTAs came to prominence, the need for someone like a revenue or asset manager become much more pronounced," Taylor notes. And, as technology became more sophisticated and brands began accumulating more and more data about their markets, customers, and their booking habits, the job of an asset manager also became more complicated. "You have to be extremely diligent and monitor not just what's happening at a given hotel, but also the surrounding market and the industry as a whole. You have to stay on top of OTAs and other new booking channels. You also have to be sure that you're aware of and taking into account new industry trends," she describes.
In this regard, Taylor believes that industry organizations like HAMA are invaluable to asset managers. "Asset managers first became prevalent when the market went bad and lenders wound up taking over hotels over 25 years ago. Banks didn't know what to do, and they needed our help to turn the assets around. Today, asset managers are an integral part of many properties' operations," she says. "Having an organization that supports these professionals is so important, and helps everyone in this corner of the hotel industry be better at what they do."
Taylor joined HAMA 13 years ago. Throughout her tenure with the organization, she has jumped at any opportunity to become more involved. "At CHMWarnick, we believe that if you're going to get involved with an organization, you take an active role and get involved at the highest levels—that is, secure a board position and become a leading voice in the industry. So, with HAMA, being president is a rite of passage at CHMWarnick; I'm the fourth president from our company," she says.
As president, a term that lasts one year, Taylor is focused on several initiatives, including raising awareness of the certified hotel asset manager (CHAM) designation she herself has earned. "It's a designation that demonstrates expertise at the highest level, like a CPA in accounting," she says. "We've developed classes to educate our members and we're really invested in ensuring that everyone understands all aspects of asset management. We want all of our members to be well rounded."
Taylor has also set her sights on making HAMA more visible. "We have 220 members in the United States that represent more than 32,000 hotels and 76,000 guest-rooms. And, over the last five years, we've doubled our membership by founding five international chapters of the organization. We want to grow our voice, be an influence in the industry."
Taylor sees asset management becoming an even more significant part of the hotel industry in years to come, and she encourages hoteliers to embrace that change. "Our role has always been looking out over a much longer horizon and we have a lot of industry knowledge to share. We're constantly looking for ways to increase revenues and streamline operations, and we need to spread that message."