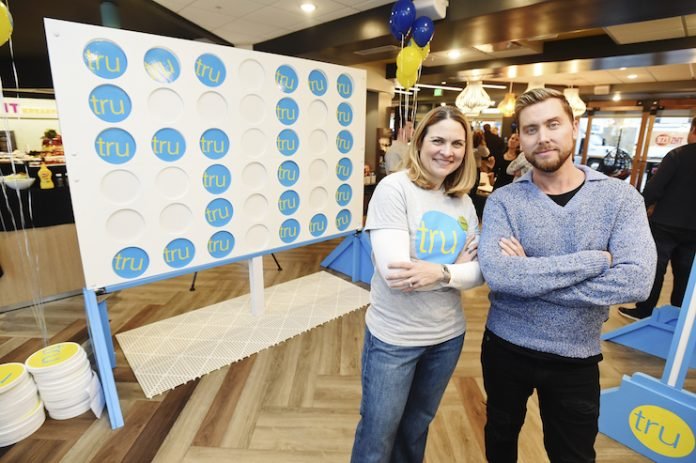 SALT LAKE CITY—Tru by Hilton has grown to 50 newly constructed hotels less than two years since first opening its doors. In addition, the brand expects most of its pipeline of 300-plus locations, totaling over 30,000 rooms, to open by 2021.
"Approaching a milestone of 50 open hotels at such a fast pace while continuing to maintain a strong pipeline is a powerful testament to the continued growth potential of this category-disrupting brand," said Alexandra Jaritz, global head, Tru by Hilton. "The Tru Connections event celebrates our remarkable growth while encouraging even more connections in our vibrant, energetic social spaces where guests want to be."
Developed from the ground up using consumer and owner feedback, Tru by Hilton is designed to appeal to a broad spectrum of travelers. The hotel's reimagined public spaces have been designed to allow guests to choose how they use the space and connect with their fellow travelers, including an open lobby composed of four areas to lounge, eat, work, or play. Each Tru by Hilton provides a collection of popular board games as well.
To commemorate the brand's growth, NSYNC member and entertainer Lance Bass hosted the Tru Connections event at Tru by Hilton Salt Lake City Airport. Hotel guests, local residents, and members of Boys & Girls Clubs of Greater Salt Lake participated in a friendly CONNECT 4 competition in the property's open-concept lobby. Tru by Hilton and Hasbro provided more than 150 board games to Boys & Girls Clubs of Greater Salt Lake.
The Tru Connections event marked the beginning of brand-wide partnership between Tru by Hilton and Boys & Girls Clubs of America to provide Club teens with the foundation they need to prepare for future careers, including those in hospitality. The partnership aligns with Hilton's corporate responsibility strategy, Travel with Purpose, and the goal to double the company's social impact by 2030.
"Tru by Hilton is a fun brand with a lot of energy, and it's clear how the hotel lobby is helping create connections," said Lance Bass. "Travel for me is all about the people I meet along the way, so it was a privilege to host the Tru Connections event to honor the connections that Tru by Hilton is building among guests and their communities, like their support of Boys & Girls Clubs of America."