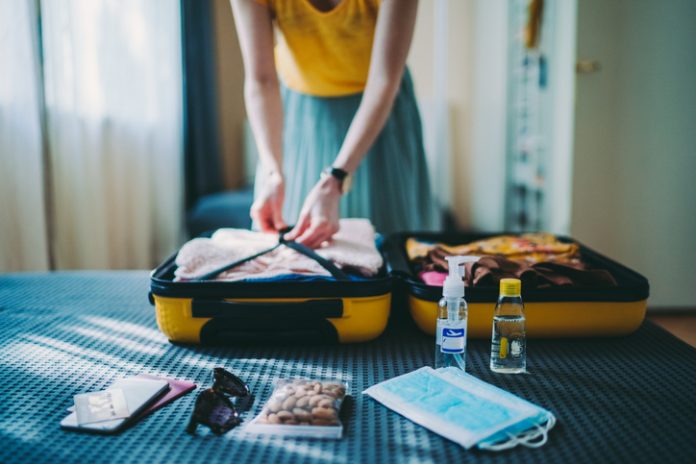 NEEDHAM, Massachusetts—Travel in 2021 may have had its starts and stops, but one thing was for certain: Travelers' appetites to get out and explore showed no signs of waning. While travel may have looked different, people still got their fix. As the year ends, Tripadvisor, a travel guidance platform, looks back over the last 12 months at some of the ways the world reengaged as travelers connected, supported, and guided each other.
The pandemic has continued to make a profound impact on travel and tourism. However, despite lockdowns and travel restrictions far and wide, travelers remained hopeful and positive that the industry will recover. In fact, more than 44 million new travelers joined the Tripadvisor community in 2021, and 2.5 million travelers posted a review for the first time in a year.
Guidance and people-powered travel remain Tripadvisor's purpose. Without tips, recommendations, and suggestions from people who have been there before, Tripadvisor wouldn't be the resource that it has become .Reviews aside, here are some other insights from 2021:
Travelers Went Big
More than seven million new trips (travel itineraries) were created Tripadvisor. It would take someone more than 13,830 years to take every trip. The planning was endless, for both the little escapes and the big occasions. Travelers took the time to appreciate each other and the interactions they did manage to have, whether virtually or in-person, the phrase "thank you" was mentioned over 41 million times in reviews and forums. And despite the impact of COVID-19 and its effect on travel, travelers managed to find bright spots.
As travel recovers, new businesses have been popping up to welcome guests back through their doors. There were 309,270 new accommodations, 109,110 new experiences, and 175,286 new restaurants listed their businesses on Tripadvisor in 2021.
Travelers were also longing for sunshine this year. Here are some of the destinations travelers were searching for this year:
Honolulu, Hawaii, saw 3.2 times more Experiences bookings than pre-pandemic.
Cancún, Mexico, saw a 17 percent increase in searches compared to 2020.
Punta Cana, Dominican Republic, saw a 96 percent increase in searches compared to 2020.
Sharm El Sheikh, Egypt, more than doubled (106 percent) its searches compared to 2020.
Hurghada, Egypt
In addition to sunny destinations, travelers were into outdoor experiences. Based on bookings done this year, here are some of the most popular destinations for outdoor experiences in 2021:
Denver, Colorado, received 65 percent more bookings in 2021 compared with 2019.
Sedona, Arizona, bookings in 2021 grew by 116 percent compared with 2019.
Ontario, Canada, increased in bookings by 313 percent in 2021 compared with 2019.
Moab, Utah, saw 53 percent more bookings in 2021 than 2019.
La Fortuna de San Carlos, Costa Rica, received 152 percent more bookings in 2021 than 2019.
Looking ahead to 2022, travelers are more than ready to get out of their work-from-home setups and back to exploring the world.
"2021 was full of ups and downs in travel but despite that, it was heartening to see how travelers showed up for each other, continuing to support, appreciate and share how they traveled where they could," said Steve Kaufer, president and CEO at Tripadvisor. "While a lot remains unknown in the year ahead, we remain hopeful and positive that travel will continue to recover, and travelers will be able to get back out to finding the good out there. As a company, Tripadvisor and the Tripadvisor Foundation will do its part to help those in need get through this period of change."
In addition to planning their return to travel, it was inspiring to see how the traveler community mobilized to support pressing social issues and celebrate their diversity.