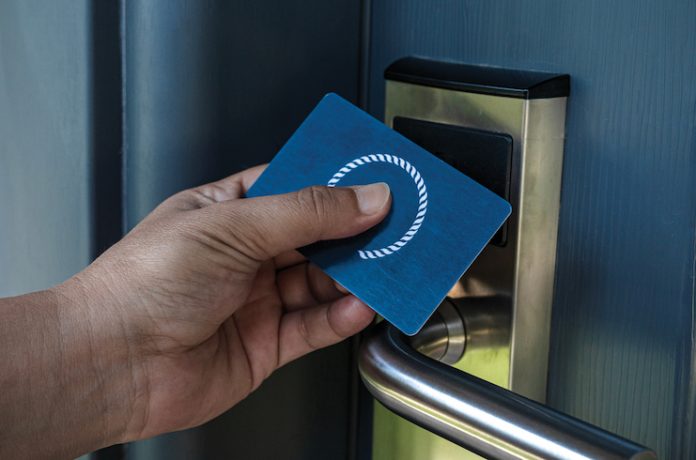 Managing the distribution and availability of hotel keys to staff is a basic but sometimes underappreciated aspect of building security. Speaking with LODGING, Tim Purpura, VP global sales & marketing, Morse Watchmans, explained how far tech-enabled key control has come in recent years. Founded in 1882, Morse Watchmans has made several advancements in key management in recent decades, beginning with the introduction of the KeyWatcher in 1993. The first standalone key management system, the KeyWatcher electronically releases keys to authorized users. Subsequent enhancements to the product included networking capability, a touchscreen interface, and a Gen3 software upgrade.
From the perspective of your business, has the hotel industry increased its focus on security post-pandemic?
We're in many sectors, and hospitality was always the No. 2 market for us, with corrections being No. 1. But 2022 was our strongest year overall in hospitality, when that market took off. All these properties were coming back to life after COVID and looking to enhance their security profile. Do you find key control systems being integrated in most building security plans?
Many of the chief security officers in most of the industries are including key management as part of their security plan. But it's something that has changed over the years; [key management] was always kind of the last thing considered.
What is the operational advantage of an electronic key management system?
I've had conversations with many general managers and security managers who say they may have 20 to 30 housekeepers in line to get keys from security who will spend 20 to 30 minutes waiting. Electronic key control can reduce that to three to four minutes, so it's getting the team onto their floors and doing their job quicker.
Can you overview the electronic key cabinet's functionality?
Housekeepers authenticate themselves using a PIN code to get their key at a specific time and must return the key at specific time. Thus, the system doesn't give them the opportunity to enter a room prior to or after those working hours. It's limiting the access to certain areas to a specific timeframe and to a specific employee. With the networked KeyWatcher, every transaction is captured to create a full audit trail of what happens to those keys that you can access by logging on to the server, and you can also produce transaction reports. If you have any concerns on a specific employee, you can create reports on that employee or a group of employees, whether it be housekeeping, facilities, the back office, etc. You can also get reports on anything that happens on the system in terms of alerts, such as an overdue key. And even though many hotels have several KeyWatchers in different locations of the property, they're all going to be tied to one server, one computer that would manage them all separately.
Does the networked system represent an evolution in key management?
Yes, we have evolved our systems through the years by enhancing the technology. So today, we have really two systems: one that is a standalone system, and one that is a fully networked system. I look at the networked system as similar to an IP (Internet protocol) camera in the security world. The analog cameras were selling, but the IP cameras have overtaken them and are now probably 95 percent of surveillance camera sales. And that's what has happening with our networked system vs. our standalone system. I'm finding that about 90 percent of clients are going with a networked system.
How can hoteliers safeguard small assets with the same system?
We have different key modules, but we also have a dual locker module and a single locker module, which can be used to keep phones, wallets, and laptops, for example. We call them "smart lockers," and they utilize the same technology of the key control, as far as the authentication and permissions software.
Do you see networked key control systems becoming even more sophisticated in the future, and if so, how?
The cloud is becoming ubiquitous in many different sectors. In the security world, the adoption of cloud-based systems has taken a long time because we're slow adopters. But it is now here, and people are looking to the cloud to make it easier to manage their systems. So, if there's a technical problem, you can easily go into the cloud, log on to the system, and make repairs or changes on the software without deploying a technician.