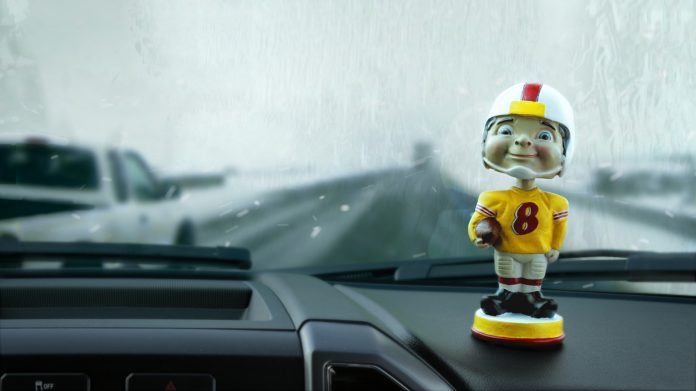 Super 8 by Wyndham, in partnership with philanthropist and actor Giacomo Gianniotti, announced the launch of its new #JourneySafe campaign to help raise awareness and educate the public around the dangers of drowsy driving, which causes more than 100,000 crashes annually.
The campaign kicks off during National Sleep Awareness Month and just ahead of Daylight Saving Time (March 10), when many Americans will lose an hour of sleep. More than one out of three working Americans are already sleep deprived, a condition that's only heightened by the changing of the clocks.
To spread its message to drivers across America, Super 8 is issuing a national call to action to #JourneySafe and get off of the road at the first signs of feeling drowsy. The campaign is anchored by a new PSA-style video featuring iconic dashboard accessories—a hula girl, a football bobble head and a bobbing dog—that come to life to alert drivers of the warning signs of drowsy driving. The video will air nationally across a variety of digital platforms and is anticipated to have additional extensions throughout the year, including a presence at Super 8 hotels across the country.
"As America's trusted roadside companion, Super 8 aims to stand for more than just convenience and comfort, we also want to stand for a safe journey," said Mike Mueller, Super 8 brand leader and senior vice president. "With more than 1,700 locations across the U.S. and Canada alone, our hotels are ready and waiting when you need to pull over and rest. And the safer you are, the further you can go. Journey safe and don't drive drowsy."
Philanthropist and actor Giacomo Gianniotti, who like most others has experienced the signs of drowsy driving in his own day-to-day, echoed Mueller's sentiment and shared, "Drowsy driving is a serious, yet often overlooked, issue that affects everyone, which is why I'm working with Super 8 on this important cause. It's entirely preventable, but doing so requires us all to recognize the signs and take action when we do."
Added Mueller, "Everyone is aware of the dangers of drunk driving, but it's equally important to recognize drowsy driving as a threat on the road. Our hope is that this campaign helps to educate drivers, promoting greater awareness and prevention."