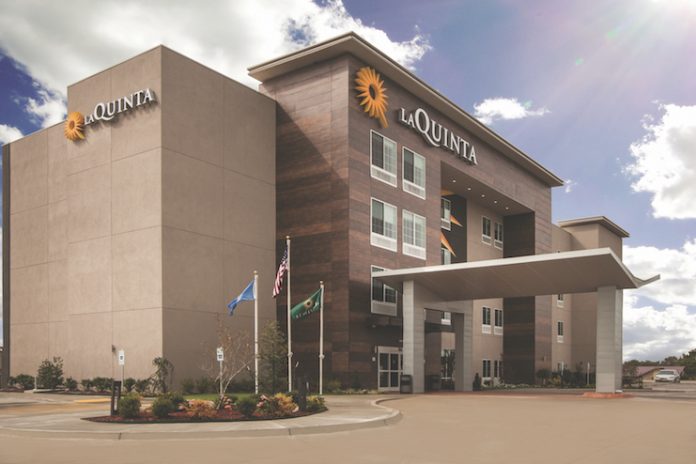 When LODGING profiled Rajiv Trivedi back in 2014, he was executive vice president and chief development officer of La Quinta, which had then just gone public. Catching up with him four years later, he is still involved with the La Quinta brand, serving as its president, but that brand is now a part of Wyndham Hotel & Resorts, which acquired La Quinta's hotel franchising and hotel management business last year. (Its real estate investment trust, CorePoint Lodging Inc., which owns 316 La Quinta hotels, had been spun off prior to the purchase, and was not included in the deal.)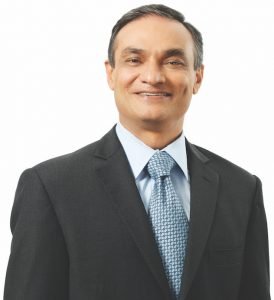 Trivedi views La Quinta's new relationship with Wyndham as "a sort of marriage made in heaven" due mainly to their highly compatible cultures and strategies—as reflected in their leadership teams, the companies' relationship with their franchise partners, and their internal guest relationships. "Both Wyndham and La Quinta are run by a tremendously driven, committed group of people, so becoming part of the Wyndham portfolio as a flagship brand seemed like a natural fit," says Trivedi. "We share a focused, relationship-oriented environment that, in combination with management by Wyndham's seasoned team of executives, offers the La Quinta portfolio the opportunity to grow and thrive, thus yielding long-term benefits to our franchise partners and the stakeholders of both companies."
Trivedi mentions, too, the enormous advantages conferred by Wyndham's international presence and expertise in handling new construction projects from inception to opening. "These abilities, in particular, will greatly benefit a small single brand like La Quinta, which historically was made up of new construction and high-quality conversations, and is not well known outside the U.S. Through this merger, our international name recognition will be much greater on the consumer side, as will our growth on the franchise side; the opportunities will be endless."
Trivedi describes the progress of La Quinta's integration with Wyndham technology—including its vendor management system (VMS), customer relationship system (CRS), and its Wyndham Rewards loyalty program. The technology platform migration, he says, has already begun, as has the integration of the loyalty program—though that won't be completed until early next year. Until the program is fully integrated, Wyndham is offering a one-to-one point transfer and complimentary status matches for its more than 59 million Wyndham Rewards members and La Quinta Returns' approximately 13 million members. "We are doing brand referrals on the website, and this one-on-one match for the points for Wyndham to La Quinta and La Quinta to Wyndham has been extremely well received." He says this arrangement will continue until La Quinta Returns is fully integrated into Wyndham Rewards, which is expected to be operational by the second quarter of 2019.
Trivedi says they anticipate "consistent prominent results 18 months from the May 2018 acquisition," as a result of integration, which will also extend to the La Quinta brand significant cost savings due to the ability to negotiate as part of a much larger group. "With 9,000-plus hotels, purchasing, design, and construction benefits are going to be fantastic," he says.
Trivedi notes franchisees were initially apprehensive about the acquisition, but have warmed to it after learning more about it and experiencing some of the benefits themselves.
"Wyndham CEO Geoff Ballotti and I addressed them at various meetings and the La Quinta conference, and as they started seeing the results of what we are doing and what we are about to do now, there is now an enormous amount of excitement. We explained that they are now part of a franchise-led company that operates a portfolio of 20 lodging brands with nearly 9,000 franchised hotels across more than 80 countries and six continents." Further, he explains, as the larger franchise community becomes aware of the value of the merger, interest in the La Quinta brand has grown. "We anticipate opening more properties this year than we did last year, and I hope next year the numbers will be the same or better." He adds that all of the new franchise agreements signed since the acquisition have been "100 percent new construction."
Trivedi recalls that while some other companies lost interest in purchasing La Quinta when it was no longer real estate strong as a result of the CorePoint spinoff, Wyndham recognized its compatibility with its own culture and goals, which both view as a win-win outcome. "As a brand, we are truly fortunate to become a part of Wyndham," he maintains.
Trivedi views this acquisition as a sign of the times, and says the timing was especially opportune for La Quinta. "Consolidation is a natural path. As a single brand, it was well-known that La Quinta was destined to be acquired or merge with a larger company sooner or later. I feel that our brand is still somewhat in its infancy, but as a result of this merger and the technology integration, the future is going to be much brighter than what we have seen in the past 18 years of franchising."