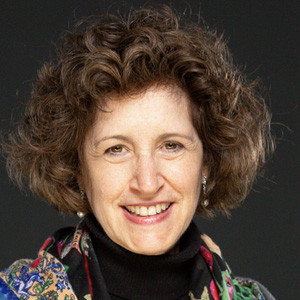 What initially inspired you to get into the hospitality business? I studied Human Development at Cornell but got interested in the Hotel School and changed my major when I recognized the career opportunity. I started with restaurants at Disney, then switched to hotels after my MBA for an exciting role at Hilton International to create the industry's first marketing information systems and research function. I did that for a few years and then became a GM to see how those technology tools can be leveraged by hotels. I haven't looked back!
Who were some of your mentors or role models, male or female, and what were their most valuable lessons? The head of marketing at Hilton told me change will be the only constant as technology gains traction. He said, "continually embrace change in your environment and don't ever get complacent." My parents were equal partners in running our family business; a children's camp and indoor tennis club. They taught me that the only limits on my aspirations are self-imposed, that is anything is in my reach. They taught me to work harder than anyone else and be open to learning new skills and I could achieve anything I set out to do. And if didn't reach my goals that I would never regret anything having given it my all.
In your opinion, how is the lodging industry doing in terms of getting women into leadership positions? At Kalibri Labs, I have intentionally recruited and developed our women leaders and support many in our client's organizations to ensure they get visibility to assist in their career growth. In lodging, there is still a lot of institutional bias that has to be persistently chipped away to make real progress. Diversity has proven to yield superior economic results, but it's a long road and we can't let up as an industry. I applaud the many organizations and initiatives that have emerged to create forums to raise awareness through improved dialogue along with leadership and diversity training.