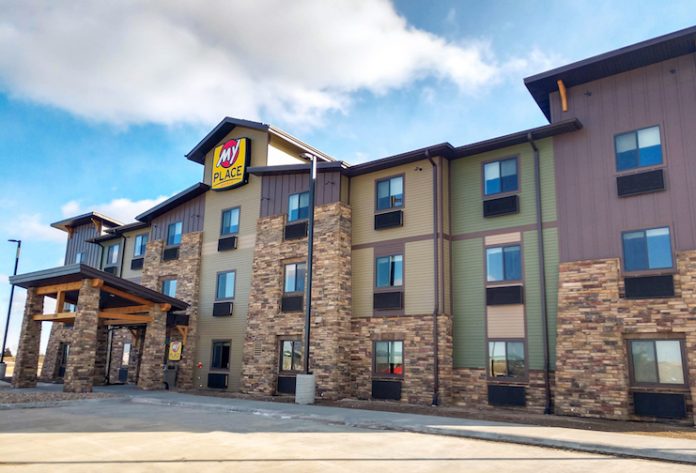 HASTINGS, Neb.—My Place Hotels of America recently opened a property in Hastings, Nebraska, marking the brand's second open location in the Cornhusker State. The three-story, 46-unit hotel brings My Place's portfolio to 45 hotels in 21 states.
My Place Hotel-Hastings is located near Lake Hastings Park and Hastings Museum, the largest municipal museum between Chicago and Denver. The hotel is within blocks of the developing North Park Commons, which will offer guests access to several retail and dining options.
Hastings' newest hotel is independently owned by DJ&R Investments, LLC, and operated by Venerts Hotel Management, Inc. It is the first extended-stay hotel in the area and the first My Place Hotel developed by the DJ&R partnership. The hotel was constructed by Celtic Services, Inc.
"We didn't want to build just any other hotel with four walls and a flag, and the My Place concept was uniquely fit for Hastings," said Rick Schnase of DJ&R. "There has never been a hotel built for extended stays in Hastings, and we're extremely pleased to address that need with an exciting, new, young, and fresh brand. We look forward to the future growth of our business and My Place Hotels."
"We are thrilled to congratulate Larry and the team at DJ&R on such a big milestone for Hastings and the community it will serve for many years to come," saidTerry Kline, My Place's executive vice president of franchise development. "Built with purpose and consideration for Hastings' diversifying needs, the hotel will deliver the best options for any length of stay."