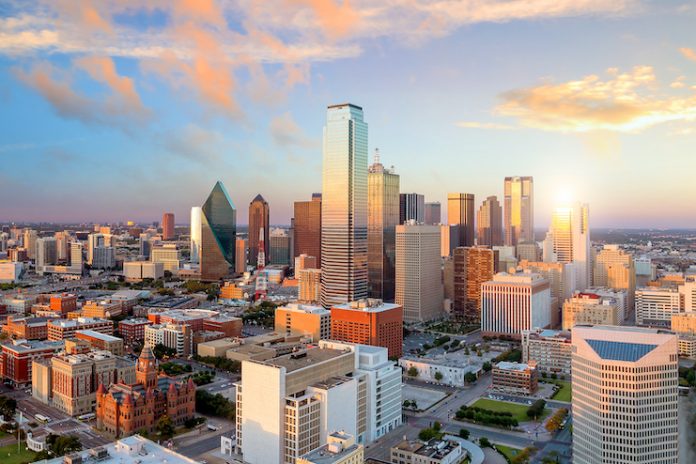 According to the fourth quarter United States Construction Pipeline Trend Report from Lodging Econometrics (LE), the U.S. market with the largest hotel construction pipeline by projects was Dallas with a record high count of 176 projects, accounting for 20,790 rooms. Following Dallas was Atlanta with 145 projects/18,100 rooms; Los Angeles with 122 projects/19,419 rooms; Phoenix with 116 projects/16,229 rooms; and Nashville with 106 projects/14,198 rooms.
U.S. markets with the most projects currently under construction are New York with 61 projects/9,976 rooms and Phoenix with 28 projects/5,522 rooms. Following New York and Phoenix is Atlanta with 27 projects/4,253 rooms; Dallas with 23 projects/3,435 rooms; and California's Inland Empire region with 21 projects/2,120 rooms.
At the Q4 close, Dallas had the most projects scheduled to start in the next 12 months with 68 projects/7,711 rooms followed by Atlanta with 63 projects/7,520 rooms; Phoenix with 47 projects/5,492 rooms; Nashville with 45 projects/5,199 rooms; and then Los Angeles with 42 projects/6,436 rooms.
Dallas also had the largest project count for hotel projects in the early planning stage, standing at 85 projects/9,644 rooms at the Q4 close. Following Dallas is Los Angeles with 61 projects/10,033 rooms; Atlanta with 55 projects/6,327 rooms; the Inland Empire region with 48 projects/4,993 rooms; and Orlando with 45 projects/8,127 rooms.
Throughout 2022, the markets with the greatest number of new openings were New York with 29 projects/4,223 rooms; Austin with 18 projects/2,233 rooms; Nashville with 15 projects/2,354 rooms; Atlanta with 13 projects/1,746 rooms; and Washington, D.C. with 11 projects/2,012 rooms.
LE analysts forecast the New York market will have the most new hotel openings in 2023 with 46 new hotels /7,795 rooms for a 6.4 percent growth rate. In 2024, Atlanta is forecast to open the most new hotels with 26 projects/3,881 rooms for a 3.4 percent growth rate.