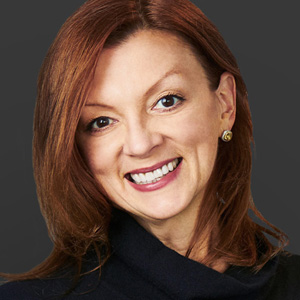 What initially inspired you to get into the hospitality business? My love for beautiful things and a passion for travel inspired me to pursue a career in luxury design, which ultimately led me to hospitality design. I was a first-generation college student at FIT, and now I'm the first female managing director of Pierre-Yves Rochon, a Parisian heritage design studio. Curiosity, hard work and a voracious desire for new challenges fueled my rise.
Who were some of your mentors or role models, male or female, and what were their most valuable lessons? In my first two decades of my career, I sought out strong, nurturing female and male mentors. I looked for mentors who explained "the why," who'd sit and draw with me and who inspired and challenged me. Challenges work both ways: both the mentor and the mentee need to lean into discomfort. Discomfort with challenges makes way for new ideas.
No one ever told me, "You can't make it." But back in the 1980's, a well-meaning mentor once advised me, "Just remember, it's a man's world, learn to navigate that and you will do well in your career." Not fazed or insulted, I viewed this as sage advice to a young woman embarking on her career and pushed past career boundaries that have traditionally been set for women.
What's your outlook for the future with regards to diversity and inclusion within hospitality? The more diversity there is in any organization means a broader perspective. The complexity of large hospitality projects always involves diverse teams of designers, planners, engineers, builders and other contributors. It's important for existing leaders to make sure everyone has equal access to managerial roles in these long, complex projects. Hospitality is universal, yet it means different things to different cultures, and it's important to have representation across the board.
While the pandemic was uniquely difficult on women, it also led to massive changes in the creative workplace. We are re-entering an almost unrecognizable professional universe. The power dynamic is rapidly shifting and we, as women, have our seats at the table.