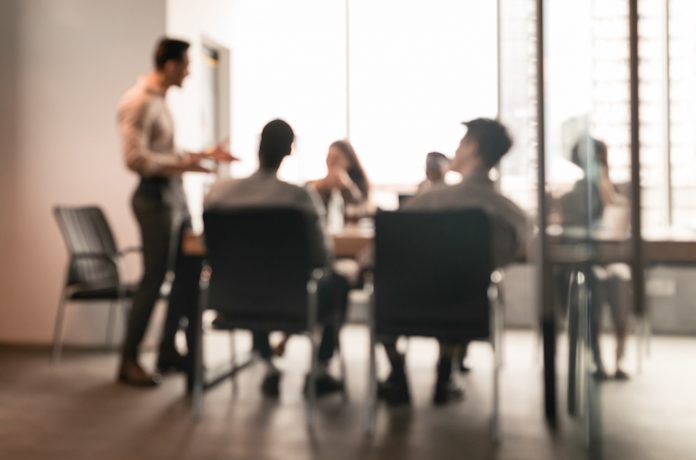 ARLINGTON, Virginia—Knowland released its final U.S. monthly meetings and events data benchmarked against 2019, reporting December 2022 achieved 103.1 percent of December 2019 volume, exceeding monthly pre-pandemic levels for the second month in a row. Knowland began tracking and releasing monthly group recovery data in October 2020 to inform the industry as hoteliers and event planners began to look toward recovery efforts.
The company continued to provide data to the hotel industry and financial, conference, and trade show publications. With event volume numbers now hitting above 2019 metrics consistently, Knowland will focus its reporting on data analytics and market analysis that helps hoteliers accelerate growth.
December 2022 declined by 16.4 percent over November 2022, in line with native seasonality, but increased 141.5 percent over December 2021.
Increase over 2019 in average attendees per event: The average number of attendees per event for December 2022 was 111, compared to 99 in December 2021 and 82 in December 2019.
Average space used per person in line with prior years: The average space used in December 2022 was 2,575 square feet. Meetings in December 2021 averaged 2,248 square feet, and 2,253 square feet in 2019. Proportionally from a per-person perspective, the 2022 meeting space used an average of 23 square feet per person, 23 square feet per person in 2021, and 27 square feet per person in 2019.
Top five market growth compared to November 2022: The top five growth markets for December (in order) compared to November were Sacramento, California; Colorado Springs, Colorado; Chattanooga, Tennessee; Grand Rapids, Michigan; and Jacksonville, Florida.
Corporate meetings capture 54.9 percent of events: Healthcare takes the lead as the largest industry segment, with transportation, sports entertainment, consumer goods, agriculture, and aerospace as the segments at the highest level of recovery captured in December 2022.
Knowland's overall data availability increased by more than 120 percent from 2021 to 2022, highlighting its data quality.
Kristi White, chief product officer, Knowland, said, "For the second month in a row, the United States exceeded 2019 volumes. The world and our industry are irrevocably changed, but we can't look back any longer. It's time that we stopped talking about recovery and started looking forward to understand better how we can capitalize on the future."