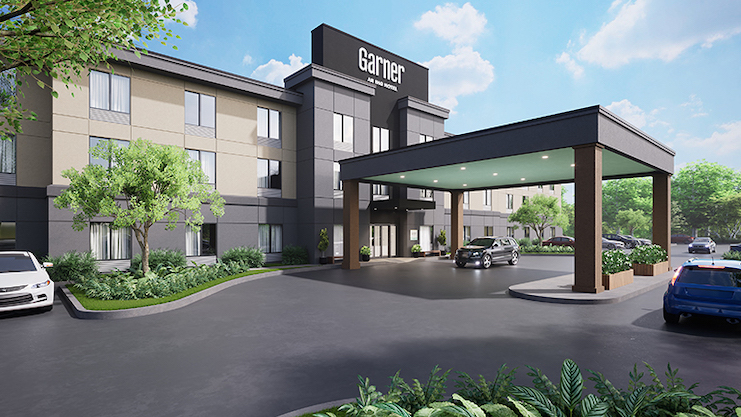 ATLANTA—IHG Hotels & Resorts (IHG) launched its new midscale conversion brand, Garner—an IHG Hotel. With a proposition of delivering "easy-going stays that get you on your way," Garner is designed for travelers who want a reliable experience. The brand will offer an affordable price point alongside the things that guests value, such as a convenient location, a sound night's sleep, and a complimentary hot breakfast.
Elie Maalouf, CEO, IHG Hotels & Resorts, said, "Garner is another exciting step forward in the transformation of our brand portfolio, bringing to the midscale market a brand we know owners and guests want from IHG. Owners are attracted to the benefits of IHG's global scale, strong enterprise, technology platforms, and leading IHG One Rewards program supported by our proven success in developing, launching, and growing brands. We have already received more than 100 definitive expressions of interest in Garner, which demonstrates the strong potential in the segment."
Many owners have expressed their want to work with a conversion brand at a lower price point, and IHG has developed Garner based on their feedback and insight. In addition to accessing IHG's global sales organization, low-cost distribution systems, and lower procurement costs, owners will get the brand's approach to conversions. IHG will work with each owner and property site to evaluate the level of renovation required, while still providing Garner's brand hallmarks and experience.
Jen Gribble, SVP, global marketing mainstream brands, IHG Hotels & Resorts, said, "Garner will give owners and guests what they've been missing in the midscale space. We've designed this brand to deliver on what's expected—a great night's sleep in a clean, comfortable space, with a breakfast worth getting up for. But how we deliver it will be different—from the warm and welcoming team to the lobby décor, our style is refreshingly approachable, which appeals to all types of guests."
Brand features and hallmarks include:
Guests can set the pace for their time at Garner hotels. Whether they want tips from a local or just want to get settled, the brand will deliver the elements for their stay, including a front desk team that's available 24/7, lobbies that are designed to help guests unwind, and IHG Digital Check-in for arrivals.
From complimentary flavor-infused water on arrival and coffee to snacks available all day in the Garner Shop, guests won't ever be far from food. A 'Make It Yours' hot breakfast includes a build-your-own meal.
No two hotels are exactly alike. But they all have a commitment to service that supports guests' journeys.
Over the decades, IHG has built a position in the upper-midscale segment with its brands Holiday Inn Express and Holiday Inn. Garner arrives at a lower price point and conversion cost per key than Holiday Inn Express, and will complement IHG's new-build midscale brand, avid hotels, as the focus on growth in the segment continues.
Garner will be ready to franchise in the United States by early September, with the first hotels expected to open by the end of 2023. With a goal to expand globally, IHG expects the brand to reach an estate of over 500 hotels over the next 10 years and 1,000 hotels over the next 20 years in the United States alone. The midscale segment in the United States represents a $14 billion market today that is set to reach $18 billion in hotel revenue by 2030.