The International Society of Hospitality Consultants (ISHC), represented by more than 200 experienced hospitality professionals worldwide, has released findings from a survey of its members asking what businesses in the industry need to do to attract future employees.
The survey results showed that the majority of respondents put the greatest emphasis on compensation and career advancement as the keys to attracting employees. Other important factors included benefits, flexibility, training, and recruitment efforts.
Several ISHC members weighed in on the subject as well. Aurora Dawn Reinke, the founder of Astrapto LLC, commented, "A spectrum of dignity and equality matters to future generations—from living wages and benefits for the lowest line staff to opportunity and ability to have a positive impact for managers and college grads."
Many ISHC members feel a greater awareness of hospitality as a viable career path should be the focus. "Education/exposure earlier on in the hospitality industry. No one ever heard a fifth grader say 'I want to be a hotel manager.' The hospitality industry is virtually unknown as an opportunity for employment," commented Ted Mandigo, ISHC member and president of TR Mandigo & Company.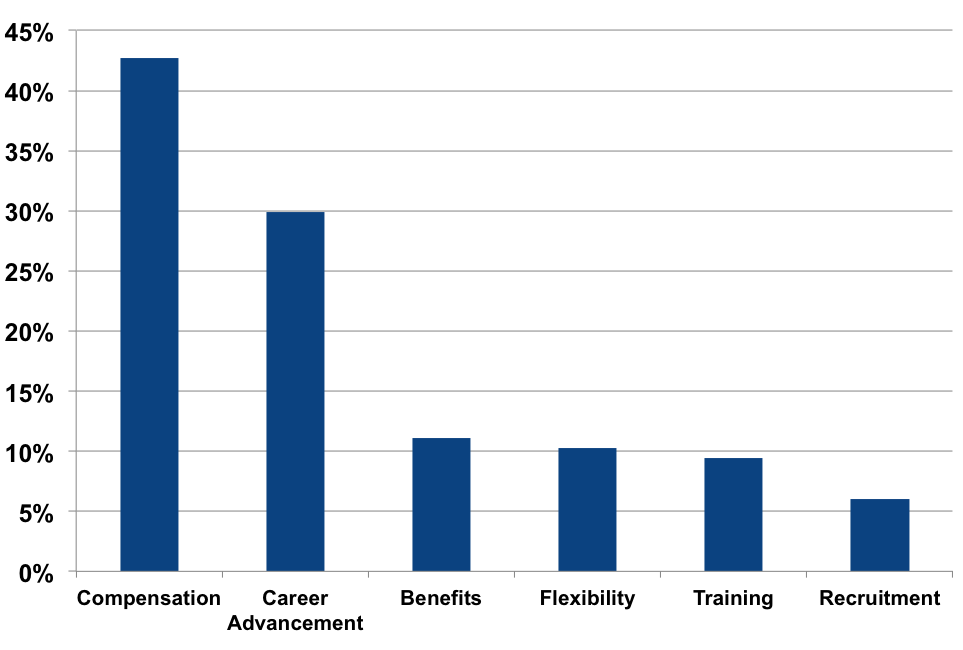 Cecilia Gordon, ISHC member and director at Goulston & Storrs, noted, "I have seen our industry truly offer real opportunities for advancement, which is increasingly unusual in the world, and I think the industry should emphasize that much more strongly."
Several ISHC members felt the industry should evolve to attune to generational nuances. Leora Lanz, ISHC member and owner of LHL Communications, said, "So much has to change in the recruitment process to keep millennials and gen z's even interested in our industry. Today's generation looks at hotels from a real estate perspective or not at all; if it does not make them money, very few are interested in the service and hospitality aspects."
Debby Cannon, ISHC member and director of Georgia State University's Cecil B. Day School of Hospitality, advised, "Clearer career paths that are more realistic for millennial advancement expectations; Emphasizing the role of creativity in the workplace and how entrepreneurial talents are tapped even if working for a large corporation."