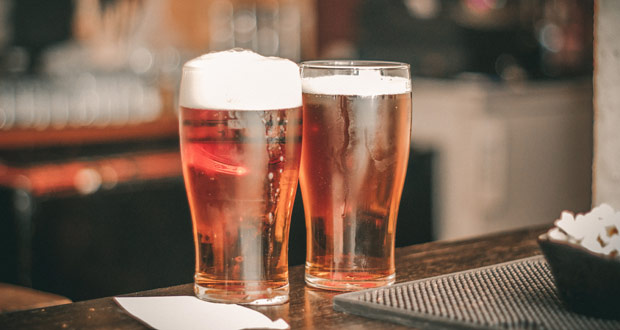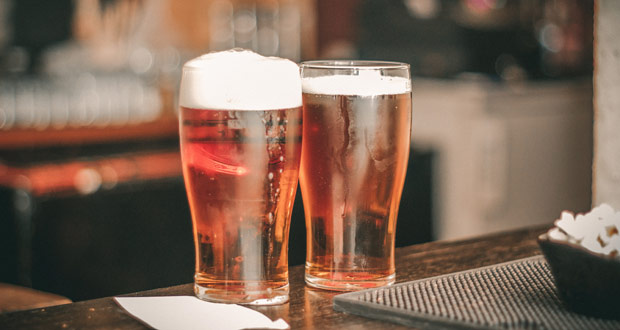 Craft beer continues to grow in popularity in the United States—craft beer sales now account for nearly a quarter of all retail beer sales, according to the Brewers Association. Hotels have taken notice and are adding more local, craft brews across their properties—from minibars to complimentary hotel happy hours—and have even created entire bar and restaurant concepts dedicated to craft brews. In the midst of the craft beer craze, advances in technology and more accessible brewing systems are giving hotels the tools they need to get in the game and create their own signature brews on site to set their F&B programs apart.
Seeing this trend develop, beer aficionado Darryl Cohen founded BREWFIRST, a high-end, automated brewing system that allows restaurants, hotels, clubhouses, and catering halls to make 31 gallons of beer in as little as two weeks. "Today's traveler is heavily focused on quality of food and beverages. Everyone is looking for the nearest craft brewery when they arrive at a hotel," he explains. "With our machine, this is no longer necessary—hotels can now become a local craft brewery, even bringing in locals on top of their guests."
While a traditional five-barrel brewing system can produce the same amount of beer in a day, it can only produce one type, Cohen explains. "Our machine can make five different one-barrel styles of beers each day, and because we ferment in custom-made smaller fermenters, we can add flavor while fermenting, and end up with as many as 25 different kegs of different flavored beers per day."
The system can accommodate a variety of styles— including IPAs, traditional ales, porters, stouts, pale ales, ambers, heavy bitters, golden ales, and cold-brewed coffee for nitro coffee—so that hotels can cater to their guests' tastes and create a brew that's true to the property's brand. Because the technology only requires a water supply and drain for installation and has a small footprint—40 inches wide—it can be incorporated into a variety of spaces. Compared to traditional brewing systems, this kind of brewing automation does not require a hotel to hire a full-time master brewer, as any hotel employee can operate it, and BREWFIRST services the equipment for five years.
With a price point that's a third of a traditional brewing system, Cohen says that this kind of technology can reduce costs significantly in hotels, particularly in all-inclusive properties and resorts where alcohol is free to guests. BREWFIRST also offers partnerships with its master brewers to design beers that are unique to a hotel's brand or brew exclusive batches specifically for events. "All hotels can now market to a crowd that is interested in the upgrade of beers to craft brewery level, even creating their own brand named after their hotel. They can easily can beers right from their taps and sell to customers when they leave the hotel," Cohen explains. "Some hotels may want to enter their beers in regional contests to have recognition as award-winning beers."
While the technology is currently in use across boutique properties, it is expanding to all-inclusive resorts and larger hotel groups in the United States, especially in hotels that offer breakfast and want to create daily cold nitro coffee for guests to enjoy.
"As a result of the trend for farm-to-table food that is now accessible everywhere, it isn't surprising that the general public is looking for more uniqueness in their beers—especially locally made with local ingredients," Cohen says. "Also, there are now a reported 20 million home brewers in the United States. They are always looking for a great beer when they go out."