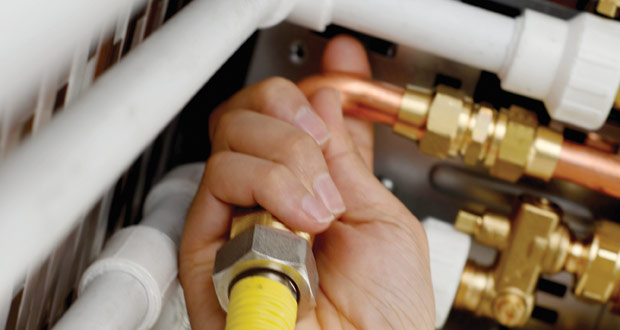 When it comes to predictive maintenance, it's all about the basics. Here is what hoteliers should keep in mind when implementing predictive maintenance at their properties.
Use common sense.
Determine the impact of failed operating systems and components and identify which situations would be most detrimental to either a guestroom or key area of the hotel. Also, identify which will take longer to repair in a failure situation. Equipment such as PTAC/HVAC systems, electronic locks, cooking equipment, and certain plumbing components should be high on the list.
Read the manuals.
Invest time in reading manuals and service bulletins to identify and understand your equipment life cycles to better predict the future failure date on those key items. Document those dates on a master sheet or log and plan ahead. With this method, one can estimate the date on which a replacement is likely to be necessary, and focus on other pressing needs in the meantime.
Know what to do next.
Identifying equipment and predicting when a part will fail is helpful only if you have documented the various part numbers, where to get them, and the time needed to order, receive, and install them to get the equipment back into service should it fail unexpectedly. Although it is initially time-consuming to prepare, having the data as part of this plan on hand and ready to use will save time and potential lost revenue.
About the Author
Daniel A. Johnson, CHA, CHIA, is a vice president of operations at Argeo Hospitality, an Anthony Melchiorri Company.