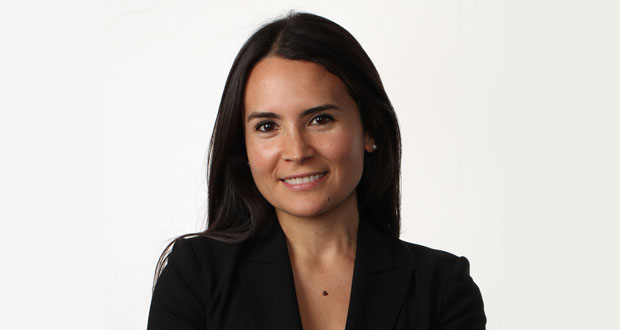 CHICAGO–JLL's Hotels & Hospitality Group announced that Gilda Perez-Alvarado has been named chief executive officer of the firm's Americas Hotels & Hospitality Group. Perez-Alvarado will work closely with Mark Wynne Smith, JLL's Global Chief Executive Officer, Hotels & Hospitality, over the next year to transition leadership responsibilities for the Americas.
In her new role, Perez-Alvarado will lead JLL's Americas hospitality real estate services including investment sales, debt, and equity placement, strategic advisory, and asset management. Additionally, Perez-Alvarado will maintain leadership of the Global Hotel Desk, an international team focused on facilitating cross-border transactions, and will continue serving as a member of JLL's Global Capital Markets Advisory Group.
"Gilda has played a pivotal role in growing JLL's hotels business through marquee transactions and astute leadership, both in the Americas and globally," said Wynne Smith, who also leads the Firm's International Capital coverage. "Her reputation as an accomplished dealmaker, tireless champion for our clients' interests, and a trusted mentor, advisor, and collaborator makes her the ideal leader to build the momentum of our Americas business."
Perez-Alvarado's 16 years of hotel industry experience includes 14 years with JLL in Madrid, London, Miami, and New York. Prior to this appointment, she served as a managing director focused on full-service global investment sales and managed high-profile transactions. She is a prior recipient of The Americas Lodging Investment Summit Jack A. Shaffer Advisor of the Year award and serves as a member of Qiddiya's Global Advisory Board.
"Understanding 'what's next' is the key to success in the hospitality business. Our culture of innovation and delivering data-driven insights allows us to provide our clients with creative, market-driven answers to these questions," said Perez-Alvarado. "As CEO, I'm looking forward to leading our incredibly talented team and using our collaborative approach, technology, and research to help our clients' hospitality businesses thrive."
Senior Managing Directors Jeffrey Davis and John Strauss have also been promoted to co-lead Americas Hotel Capital Markets, working closely with Gilda in the execution of the group's business strategy. Davis and Strauss will be responsible for overseeing investment sales and debt and equity placement across the Americas. Davis is based in New York and leads full-service investment sales in the Mid-Atlantic region. He also oversees the Hotel Investment Banking platform nationally. Davis brings more than 25 years of experience to his role, including 13 at JLL. Strauss is based in Los Angeles and leads full-service investment sales in the Western half of the United States, including Hawaii. Strauss also offers more than 25 years of experience, including 20 with JLL.
Commenting on Americas Hotels & Hospitality leadership appointments, JLL Chairman, Americas, Hotels & Hospitality, Arthur Adler said, "The growing competitiveness and complexity across the hotel investment and advisory landscape made it the right time for these changes. We are committed to remaining the leading hotel investment advisory business in the Americas. I have the utmost confidence in Gilda, Jeff, and John's ability to continue to drive the business forward, to deliver exceptional results and to exceed our clients' expectations."
JLL's Hotels & Hospitality Group completed transactions over the last five years total more than $71 billion worldwide.