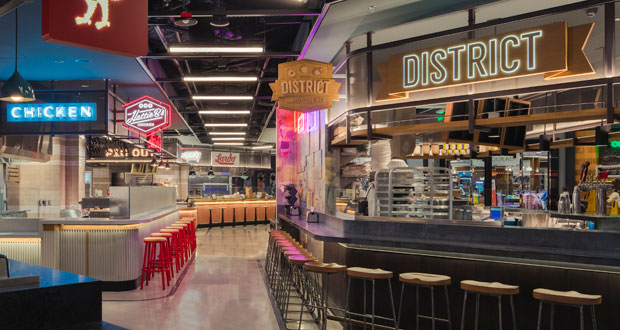 Food halls are on the rise in the United States. These multi-outlet spaces combine the made-to-order convenience, quick service, and affordability of food trucks in an indoor environment designed for serving and dining. While not a new concept, food halls that feature several local, regional, or small-scale fast-casual vendors are becoming more popular. In the hospitality space, they give travelers and locals more dining options in one central location and provide an opportunity for hoteliers to partner with established vendors and create additional revenue streams.
On August 31, The Cosmopolitan of Las Vegas opened The Strip's first food hall—Block 16 Urban Food Hall, located on the second level of the Boulevard Tower. Unlike the locally-focused variety of food halls, The Cosmopolitan's concept brings together hand-picked, up-and-coming chefs and restaurants to create a unique foodie experience in a city that is known for high-end restaurants helmed by celebrity chefs.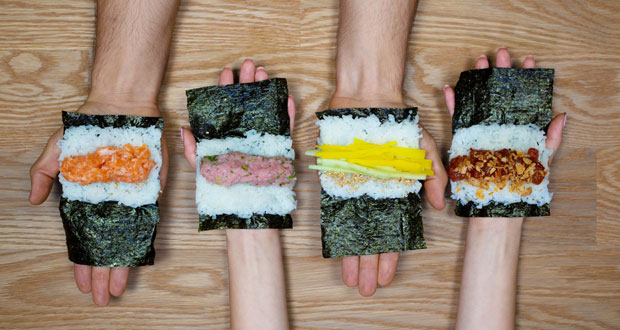 Patrick Nichols, senior vice president of strategy and business development at The Cosmopolitan of Las Vegas, tells LODGING that in addition to its existing collection of luxury dining options, the resort recognized a need to deliver more casual concepts that give guests the option to eat on-site or order as takeout to enjoy in their rooms.
While fairly common in major metropolitan areas, the food hall concept is new to Vegas. "The Grand Central Market in L.A. and Urbanspace in New York are great food halls and there's just nothing like that in Las Vegas," Nichols explains. "Block 16 is different than most as we've handpicked our favorites from around the country instead of showcasing concepts from one city."
When developing Block 16, Nichols says that the team wanted to showcase acclaimed vendors that are not necessarily popular or well-known by guests. They spent more than two years on the road and traveling the globe to find the best quick-service food, stopping at more than 100 restaurants and food trucks. "We started off with one key component when selecting the restaurants—one key qualifier that everything needed to have," Nichols explains. "It needed to be crave-able. As the process progressed, we realized that the people behind each restaurant were just as important as the food—good people tend to equate to good food."
The chosen restaurant concepts include: the New Orleans restaurant District: Donuts. Sliders. Brew.; Nashville's hot Southern chicken joint Hattie B's Hot Chicken, Lardo; Portland chef Rick Gencarelli's sandwich eatery; James Beard Award-winning Chef Andy Ricker's Pok Pok Wing from Portland; and Tekka Bar: Handroll & Sake, an original Japanese handroll and sake concept from Las Vegas restaurateur, Takashi Segawa. Ghost Donkey, a tequila and mezcal cocktail bar from New York City will complete the collection in early Fall 2018.
All six vendors will be housed in an industrial-style, street market-inspired space designed by the firm AvroKO in partnership with Marnell Companies. The food hall will include a graffiti wall art collage, neon décor accents, corrugated metal, and polished concrete framed by steel. A variety of seating—booths, high tops, and chef-facing countertops—will be available to guests to dine in.
Nichols says that food halls ultimately give guests new concepts to try while also providing a lower price point, faster service, and a culinary destination and experience to remember. "We hope that all of our guests will know about the restaurants at Block 16 by the time we leave," he adds.
Top photo credit: Jeff Green