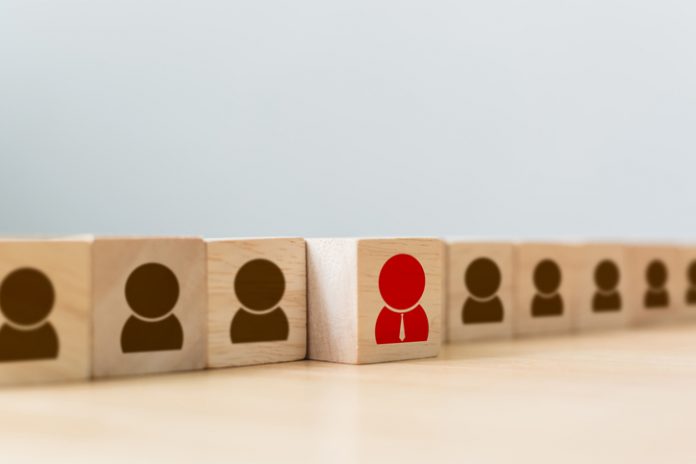 Decades ago, workers who wanted to rise through the hotel ranks might attend an hotelier's educational course or go overseas. They'd learn about skills like managing service staff and presenting a high-end experience for guests. These methods for career advancement were mainly task-specific, and didn't provide a lot of opportunity for mid-level managers to move up the ranks.
Staff would work their way up the hotel by taking on roles in various departments. Perhaps they would manage the food and beverage operations for a few years, and then move to the front office. Maybe they took on an operational role to learn about the back-end processes. This was on-the-job training, and the progression typically went from outlet manager to department manager to general manager. Still, some would work in corporate, or be transferred to another location or internationally.
The modern, large-scale hotel brand is shifting its talent needs due to several market disruptions that require them to find executives and managers with different skill sets.
Market Disruptions Are Changing Needs
Today, there are multiple disruptors that are shifting the industry. Expedia, Travelocity, and other booking platforms are just a few. Online booking shifted the industry considerably. Expedia's market share and inclusivity of bookings makes it difficult for hotels to go the "only direct bookings" route. As a result, this reality changed how top managers needed to present their hotel brands and shifted how they need to connect with customers through technology.
Outsourcing has also become a disruptive force in the industry. Housekeeping is very often outsourced while still remaining on-brand in terms of uniforms and the appearance of connectivity to the hotel operations. Food and beverage is outsourced—the hotel restaurant no longer needs a pastry chef, a butcher, and other specialized workers when much of the product is outsourced and brought in fresh daily. Maintenance contracts that provide hotels with streamlined back-end operations remove the need for large facilities staff.
The impact of outsourcing on developing executive talent is profound. The up-and-coming star talent no longer needs the F&B job or to understand the inner workings of the HVAC or fire sprinkler system. Outsourcing removes these specialized sets of knowledge from being an integral part of a manager's job to areas that just need occasional review and supervision.
There has also been a shift in what travelers want from their hotel. Traveler demand for an in-hotel restaurant and other amenities has changed. Instead, today's guests want to explore the surrounding area, find the best places on Yelp!, and get to know the town or city on a more intimate level. Hotel talent at the manager and executive level must understand how their hotels fit into their environment and find ways to promote area highlights and turn that into competitive advantage.
New Talent and Skills for a New Era
Industry disruptors have not only changed how hotels operate, but also how they must market themselves to consumers. Brand identity is increasingly important, and guests expect a tech-friendly and engaging experience at all levels.
Large-scale hotel brands manage many moving parts that can fulfill a guest's expectations. They need chief information officers and other tech executives who understand the latest technology and can ensure smart rooms work properly and guest- and staff-facing tools are easy to use. They have to understand the impact of OTAs and how to navigate offering direct bookings. At all times, these executives must consider how their decisions effect the guests experience—are they the customer journey easier, more engaging, more exciting, and more productive?
Executives must also recognize how the hotel fits into the broader narrative of their area. How are people actually using the hotel space? Are they using it as a central spot to travel to hiking spots? Are co-working spaces needed to provide business travelers and locals with a place to hang out? Leaders in the hotel space must understand the confluence of digital, distribution, brand, and how they all come together. They have to recognize the needs of an increasingly multicultural customer base and the emotional and physical needs of travelers.
An aspiring manager today will likely never know how to set a table or prep a meal. They'll barely understand the housekeeping schedule. They'll be focused on the role tech plays and making things seamless for the customer. This is especially true in terms of marketing, loyalty, and building an understanding of how people want to interact with the modern hotel space. Hotels will be looking for executives with marketing experience and those from industries where loyalty building is important.
What can hotels do better to adapt to disruptions and build global brands? Hotels that want to compete for the needed talent should partner with educational providers to develop the next generation of leaders. They need to guide would-be managers and executives toward skills that are necessary for the job. The big brands need sharp minds and innovators at the center, allowing energetic, younger managers to rise quickly. They don't need to spend four years in a specific department before they move on, because they understand how to present the hotel and craft unique experiences.
Brands are spread across the globe, and executives with multi-country experience will stand out. Cultural differences matter, and large hotel brands with a global footprint need people to champion experiences that suit different groups of people in the right ways. Executives need a blend of expertise in human behavior, analytics, technology, and design. They need to proactively ensure their hotel brands are crafting trends, not reacting to them.