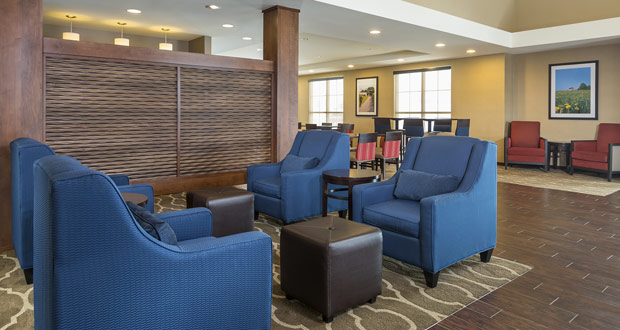 ROCKVILLE, Md.—The Comfort hotel brand, franchised by Choice Hotels International, is expanding in several U.S. markets this year amidst its transformation. In the last three months, 15 new Comfort properties opened—a rate of more than one per week. In addition, there have been several franchise agreements in primary markets.
The brand recently opened properties in Asheville, N.C.; Aurora, Colo.; Austin, Texas; Boise, Idaho; Columbus, Ohio; Dallas; and Tulsa, Okla. Comfort also signed franchise agreements for properties in Brooklyn, N.Y.; Charlotte, N.C.; Nashville, Tenn.; Phoenix; and San Jose, Calif.
"The brand expansion over the past few months, particularly in primary markets, is a testament to the increased demand for the transformed Comfort brand," says Anne Smith, vice president, brand management and design, Choice Hotels. "Guests love the new Comfort hotels, and we look forward to providing a refreshed, modern experience in more of their favorite cities."
The Comfort brand's $2.5 billion transformation included refreshed lobbies, upgraded guestrooms and bedding, and 100 percent smoke-free properties, making it the largest smoke-free hotel brand in North America. Further, the Comfort brand recently announced a new logo design, which has begun rolling out to properties across the country.
The Comfort brand pipeline is nearly 300 properties, including 80 percent new construction.
"New Comfort hotel openings and franchise agreements in key markets further affirm that the strategy for the brand is working," says Brian Quinn, head of development, new construction brands, Choice Hotels. "Between the substantial investment in the brand, strong pipeline and growth, there's never been a better time to develop a Comfort hotel, and we look forward to sustained success."