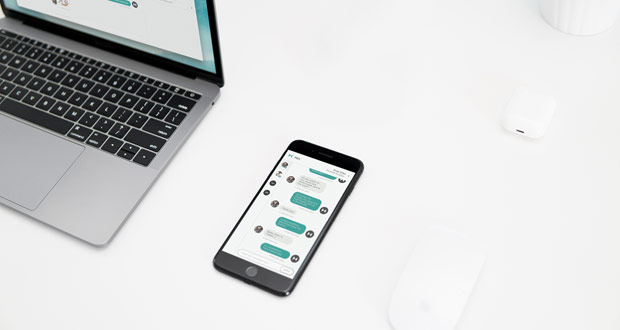 Today's travelers are looking for more personalization and convenience during their hotel stays, and hoteliers are seeking out new solutions to help meet those needs. Akia is an artificial intelligence messaging platform that allows communication between a hotel and guests and learns to anticipate guests' needs. Evan Chen, CEO of Akia, spoke with LODGING about the platform and the future of the guest experience.
What sets Akia apart from other platforms that hotels can use to communicate with guests?
What we're building is artificial intelligence for the hospitality industry. We're not building a text message communications platform, but text messaging is how our AI communicates with guests and staff. Think of our AI as another team member whose primary purpose is to resolve simple guest requests almost immediately to give time back to hotel staff and provide a stronger guest experience.
How does this platform bring a personal touch to the guest experience?
We're moving into a world where picking up the phone and making a call is a non-personal activity. We want to help hoteliers understand and continue to provide the personal touch that we expect in the modern era. Our AI anticipates guest needs in a scaled way that people sometimes overlook. For example, Akia can learn that a particular guest always requests his or her vehicle at a certain time. It would be trivial for us to optimize operationally and let valet know to expect the request. But because we're focused on AI for hospitality, what we're developing is much more fine-tuned for these types of behaviors.
What kinds of properties or segments are using this platform? 
Right now we're all over the place, but most of our customers fall into the less than 200-rooms range. Our vision is for text-message-based communication to be standard to travelers, so we're not trying to focus on specific markets. The beauty of AI is that it can learn different behaviors depending on the demographics we're working with.
Are there any uses of this platform in hotels that surprised you? 
We thought mostly millennials would be using our product and that it would be grown into. However, some of our customers are luxury-tier hotels where millennials are slightly younger than the typical demographic. Despite this, those guests seem to really enjoy using it.
What are the biggest challenges of rolling out this kind of platform at a hotel?
We do on-site training to make sure the staff can use the platform. There's no additional hardware to install, and basically any staff member who can use a computer picks it up quickly. Additionally, any guest who knows how to use Facebook Messenger or text messaging can use it. We used to stick around on-site for three days after training to answer questions but we stopped doing it because people found that the product is super intuitive.
Does this product integrate with other systems in the hotel?
We don't integrate into any other systems at the moment, but we're considering it so that the AI can answer more complex questions. There just hasn't been a need to because it's really just there to replace phone calls. Akia is capable of voice-communication but we only have text chat available at the moment. If we begin seeing an adoption of voice-activated devices in hotel rooms, then we will look into those types of integrations.
What's your vision for the guest experience of the future?
Text messaging in hotels is eventually going to become the expectation in the industry. This is a frighteningly tangible future, and Akia provides the right tech to see that vision through.