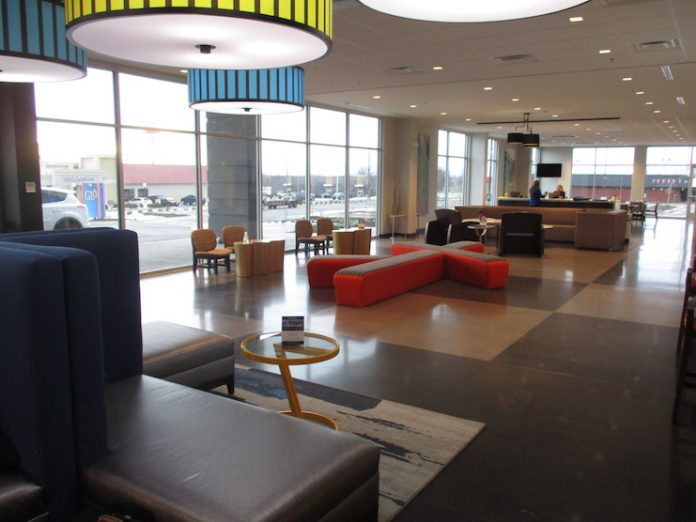 PHOENIX—Best Western Hotels & Resorts has announced the arrival of GLō, its boutique hotel brand, in Lexington, Kentucky. This is the second GLō to open since the brand's official debut last October in DeSoto, Texas. Other property openings are on the horizon in Q1 and Q2, including GLō hotels in Ottawa, Brooklyn, Nashville, Asheville, and San Francisco.
"We're pleased to celebrate the arrival of GLō in Lexington, which is thriving as Kentucky's second largest city," said Ron Pohl, senior vice president and chief operations officer for Best Western Hotels & Resorts. "With innovative and one-of-a-kind amenities connecting today's travelers, GLō is a wonderful illustration of the strides Best Western has made to remain a frontrunner in the hospitality industry. It's an ideal representation of what Today's Best Western is all about, innovative in so many ways. Under the management of Rajni Rama, we're certain that this hotel will deliver the quality experience travelers are accustomed to with the Best Western brand, in a fresh new way."
The 79-room property is designed to connect today's travelers with a spacious public area where they can unwind or network. The hotel has a business center, guest laundry service, an indoor pool, and a 24-hour fitness center. Guestrooms are designed to give travelers a modern and energetic ambiance.
"We're thrilled to kick off the new year with this exciting opening, and to be part of the GLō brand family," said Rajni Rama, president of Shrimad Enterprises and owner of GLō Lexington. "The Best Western team has been an incredible partner, helping to get the hotel up and running, providing a great deal of support and encouragement. I couldn't be happier to be a part of this brand and its journey."
GLō Lexington is minutes away from the University of Kentucky, Downtown Lexington, Kentucky Horse Park, Rupp Arena, and the Keenland Race Track. This boutique hotel is also in close range and just a short drive from the downtown Lexington area, which offers shopping, dining, nightlife, concerts, and sporting events. The hotel is also be surrounded by golf clubs such as Griffin Gate Golf Club, Lexington Country Club, idle Hour Country Club, and Spring Valley Golf Club.
The GLō brand is focused on giving guests an experience that is out of the typical cookie-cutter mold of hotels. By connecting today's travelers with technology and modernized designs, GLō is designed with millennials' expectations in mind, as well as others—like digital keys, gaming pods, a digital concierge, and communal workspaces.